What are the advantages and disadvantages of virtual classrooms? Recently, and especially after the COVID-19 pandemic, virtual learning has been a huge part of educational talks.
You might think that virtual learning is a new trend in education given how rapidly it has entered every educational institution.
Depending on preference, virtual learning has been criticized by some students and teachers and highly appreciated by others. The truth is, virtual classrooms have been around for some time and whether some people like it or not, they will remain a thing for quite some time.
So let us discuss the concept of virtual learning and go through what makes it a huge convenience for some and a nightmare for others. 
Get started Skolera for FREE
What are the types of virtual classrooms?
1. Synchronous Classes:
These classes take place where students attend online classes and/or lectures using video conferencing platforms simultaneously with the instructor who is teaching. This type is particularly beneficial for students that demand instant feedback and interaction from their instructors.
It can also make online discussions easier for teachers that rely on them as the basis for their curricula. 
2. Asynchronous Classes:
In an asynchronous setting, students are not required to attend online lectures or classes. Instead, the student can learn through pre-recorded sessions, interact with their instructors through emails and discussion platforms, and access online resources like textbooks through virtual libraries.
This type of learning is useful for those who prefer learning at their own pace in a manner that suits their schedule and retention rates. 
Skolera's Webinar: A Deep Dive into Skolera's New Release
3. Hybrid/Blended Classes:
Hybrid classes have been getting huge praise lately because they take the best of both worlds; the teacher and student can receive the benefits of online classes as well as real-time classes.
This can be achieved by incorporating online learning materials into the real classroom.
Students usually report better feedback from this type of learning as it allows them the benefit of increased interaction with the teacher along with the real feel of a classroom experience.
Read more: What is flipped classroom?
The good side of the coin: What are the advantages of virtual classrooms for students?
Available learning materials 
Uncomplicated and intuitive student dashboard 
More room for self-paced learning 
---
Available learning materials 
One of the benefits of virtual learning is the availability of learning materials. Nowadays, virtual classrooms are implemented through Learning Management Systems that simplify all learning operations in a digital manner. A good LMS platform can incorporate cloud-based storage that allows instructors to upload countless learning resources for the use of students.
Instructors can also suggest online resources for the students as extra learning material. These can take shape in books, articles, videos, presentations, ebooks, guides, and much more.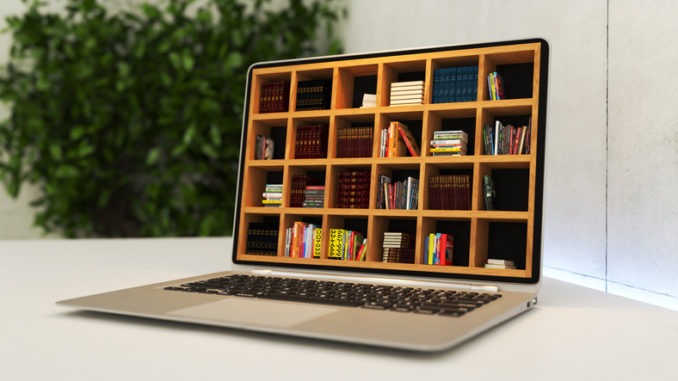 Uncomplicated and intuitive student dashboard 
An effective LMS platform usually offers a user-friendly dashboard that streamlines the communication between instructor and learner. LMS developers have also made virtual learning much better through the option of online classes and virtual office hours.
It is almost like the real class experience only without the hassle of having to physically attend the class.
One of the main benefits of virtual classrooms is the ability to study and learn from anywhere and anytime. This is particularly useful for overseas students as well as international students.
Students can easily adjust their schedules according to the timings suitable for them and they can learn from anywhere around the world.
Virtual learning is far from being a restrictive experience; it caters to students who have side jobs or graduates who are looking to elevate their standards of knowledge in other fields.
If students can learn from home or anywhere else, they would not have to spend much money on transportation, accommodation, and travel fees for their school or university. For this reason, virtual learning is a convenient choice for those looking for affordable, quality education. 
More room for self-paced learning 
E-learning has given learners the space to learn flexibly and at their own pace. This is even more comfortable for students who have a hard time focusing while under pressure.
That is why students who are looking for convenience and flexibility will highly benefit from undergoing that learning experience.
At the end of the day, learning is not acquired within a day and night; so taking proper time is quite necessary for productive learning.  

Virtual learning can definitely teach students to be more independent and self-sufficient. This will help build students' characters and prepare them for the workplace and life in general. As we all know, self-learning is crucial to the development of students' academic life as well as independence.
Teachers have reported that e-learning helps enhance the skill of self-learning.
This is because teachers have started to give more attention to student-centred approaches that prioritize students and aim to up their involvement and independence when it comes to studying and learning by themselves. 
Schools that implement Learning Management Systems can also use additional features like game-based learning, the process of integrating some game principles into the classroom. Its goal is to encourage students to engage, work in teams, and take part in strategic thinking.
If you are a teacher, implementing game-based learning in your class is a sure way to make sure your students are keener on learning. The virtual learning advantages are numerous, it is about time to start thinking about how to maximize your teaching as well as learning experience!
Watch this video to gain ideas about encouraging creativity in your classroom. 
Learning during a worldwide pandemic: Advantages of virtual classrooms during lockdown
After the year 2020 took us all by surprise, schools and universities have had no option but to resort to virtual learning. Though it might seem like a rushed and inconvenient measure, it did have its benefits.
But how is virtual learning affecting the students? 
A)This study investigates the teachers' and students' take on online learning during the pandemic. The results of this study found that students supported learning virtually, deeming it a great method for student-centred learning and a convenient option during the lockdown circumstances. 
Join Skolera Now for FREE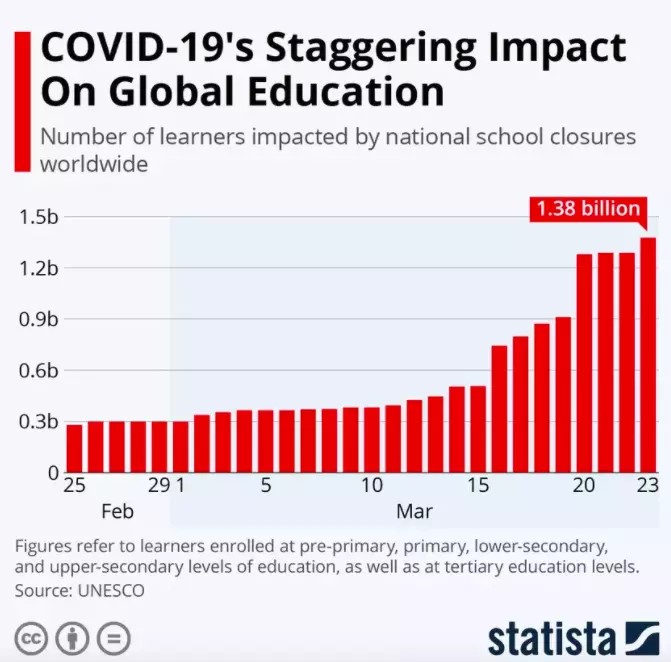 B) Another study explores the integration of game-based learning into the online classroom in the higher education sphere. This form of active learning is found to enhance the students' performance and engagement with the learning material.
The study also detects an increased sense of social connection among the students, even more than in a traditional class setting.
Learn more: 7 Strategies For Active Learning In Online Continuing Education
But what's the catch? – Disadvantages Of Virtual Classrooms
If we are talking about the advantages and disadvantages of virtual classes, we need to address the main issues that students face with that type of learning.
Internet connection might not be widely available 
The internet connection problem remains among the top reasons why schools refrain from implementing virtual education. It is difficult to focus in the classroom when your internet keeps lagging or losing connection. 
Students' lack of concentration
In the shift to online learning, some students might find it difficult to actually focus in class during a non-traditional class setting. Most students attend their virtual classes in their bedrooms and sometimes even on their beds!
This creates a sense of idleness and demotivation to put energy into the learning material.
Students feeling of loss and/or confusion 
Unlike the real feel of a classroom, an online lesson might be inconvenient for learners that require extra attention and dedication. Some students feel confused about their assigned tasks or feel lost due to some gaps in understanding the learning material. 

Almost no socialization among students
A study by Kolloff in 2011 found that student engagement "is vital to building community in an online learning environment, which supports productive and satisfying learning, and helps students develop problem-solving and critical thinking skills."
Student engagement, in traditional classes, would be present without much effort required from the teacher.
The situation is a bit more different and complex in an online environment, though. This is because students do not often interact with their classmates during the lesson as the teacher's concern is mainly on delivering the lesson. This shortage in interaction among students may very well discourage them from being alert and engaged in a virtual class. 
Now, can we find a way around it?
How can students and teachers overcome these shortcomings in exchange for a great virtual learning experience? Let us take a look at some ways to maximize the efficiency of virtual learning classrooms. 
Importance Of Virtual Learning: A Hype That Changed Education
To avoid an idle classroom, you can challenge your students by assigning them to group activities that boost their creativity and engagement. A tip is to give priority to the most important tasks at hand.
Try to keep your tasks simple to avoid cluttering classwork on your students and keep it easier on your own workload as well.
Your students will never be interested or focused if they feel pressured and required to do a million tasks at the same time. The transition to online learning should be smarter not harder on you and your students. 
Make sure students are listened to/cared for 
During the e-learning atmosphere, it is likely that you will find that some students can feel left out or lost due to the lack of real student-instructor connection. That is why your role as a teacher is to try to bridge that gap by stressing the importance of interaction with the students.
You can also reassure your students that you can carry out online meetings for those students that need extra class attention. It would help if you specify virtual office hours dedicated to addressing students' queries and gaps in understanding. It is important to remember that not all students function the same way; neither do they retain information at the same pace.
Addressing this problem will definitely make the whole distance education journey much more productive for students.
Start your FREE Trial Now!

Ensure regular feedback and evaluation 
Keep in mind that students at this time need constant feedback because they will already feel lost. It is necessary to prioritize your students' handwork and give them constant feedback so that they feel like they are actually being productive and active. 
Virtual education can be a new experience for students who are used to traditional class education. As discussed before, this can occasionally lead to confusion and frustration as they can have a hard time adjusting to this novel learning process.
The students might also feel lost or unable to communicate with their teachers and classmates and that might discourage them from attending their online lessons or even taking part in active class discussions.
That is why parents should exert effort with their children at home by giving them necessary moral support like helping them focus, eliminating possible distractions, giving them needed guidance in certain subjects, or even advising them with studying in times of need.
Parents can provide effective academic support in which they make sure their children are on track regarding their academic anxieties and be around when they need to fill gaps in understanding certain class materials. 
In the shift to e-learning, it is wise to avoid using the same real classroom techniques. Technology-integrated classrooms require more effort on the part of the teacher to make it interesting for the students.
Try to incorporate active learning into your online classrooms to keep your students engaged and look forward to their upcoming classes.
Include online activities, introduce mini breakout sessions, and take your students on virtual trips to give them an amazing distance learning experience. Go the extra mile in your lesson planning and you will definitely reap the benefits and see a difference in your students' achievements. 
Ever heard of Classroom Management Technologies?
In essence, hybrid/blended learning is all about mixing both learning experiences – the real classroom and virtual classroom –  into one. With Skolera, teachers can easily and effectively implement hybrid learning in their classrooms. Using Skolera's Learning Management System, get access to powerful features for your school's operations.
We offer the best features in our SMS solution that will guarantee you a seamless and effort-free management experience.
Keep reading our blog to learn about our experiences with schools, new features, and the latest news.
You can also subscribe to our newsletter to be the first one to receive real-time news and regular webinar attendance.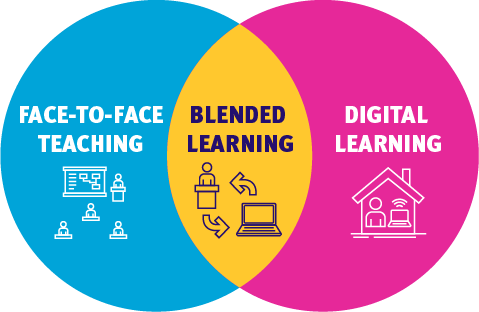 Learn more about Skolera's School Management System
Decision-makers in schools and universities have taken on the decision of implementing virtual learning for their students. This transformation has been great for most users (teachers and students) due to its convenience and ease of use.
This article discussed the advantages and disadvantages of virtual classrooms and solutions to overcome these drawbacks to attain an effective and productive classroom. 
Create Free Account!