School days are approaching! Do you know what this means? Skolera is here to help you navigate all the hassle related to school affairs! It can be daunting for some teachers to enter the new academic year, but we're here to make things easier for you. This article is dedicated to teachers and heads of departments who want to be prepared with a plan before the students return to school. Yes, the process is a bit lengthy and requires extra effort. However, this guide will walk you through the whole organizing process step-by-step. As the American Writer, Horace Jackson Brown, Jr., once said: "The best preparation for tomorrow is doing your best today." 
Fresh beginnings: Welcoming students to a new academic year
As the summer days gradually fade and give way to the autumn season, a new academic year approaches. Welcoming students to this fresh chapter is not just a formality, it's actually a pivotal moment in their lives that prepares them for their whole educational journey. Schools, especially teachers, play an essential role in creating the best environment that suits their students. This environment should make them feel valued and excited at the same time. 
To create this environment, thorough preparation for the academic year is key. The school management should also make sure that the teaching staff is on board with this mission from the start of the academic year. This teacher productivity would, in turn, ensure student success and eventually, school success. 
Efficient school preparation: where to start?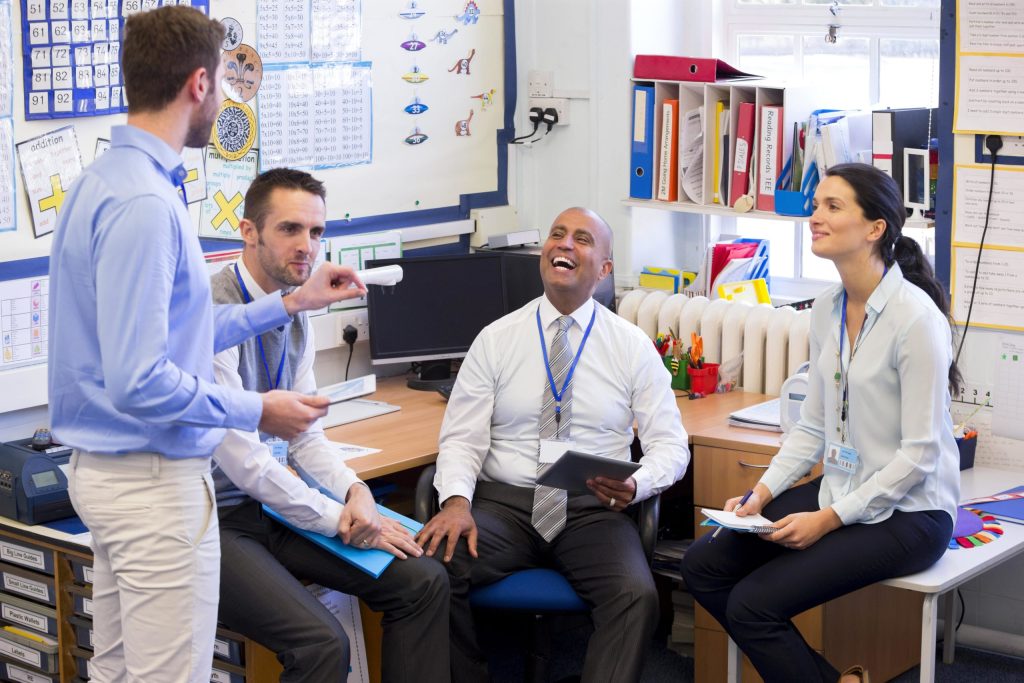 To prepare for the new academic year, teachers need to understand that it requires thorough planning and good teamwork. Consider these tips at the start of the academic year of 2023: 
1- Adjust curricula early on
Teachers can start by reviewing their class curriculum to make sure it suits the students' levels and to ensure that it is aligned with the proper educational standards, the latest trends in education, and the school vision. If they find areas that need enhancements, they should definitely adjust them as much as they can before getting the coordinator's approval. 
Try out new teaching methods this academic year! Take a look at this article about microlearning. 
2- Consider professional development for teachers
One of the school management's missions before the new academic year is to focus on the teachers' development, which is the basis of the school's success. School leaders can ask for external help from accredited centers to introduce new teaching strategies and technological advancements to the school.
If you're interested in teacher professional development, learn more about it from this article. 
3- Re-evaluate educational resources and materials
Heads of departments should definitely re-evaluate the resources available at the school. Do they need to be upgraded? Does the school need new textbooks and technological resources this year? As the head of a school department, one of your top priorities is to enhance the learning experience for the students and improve the teaching experience for the teachers. 
4- Organize classrooms and working spaces

At the start of the new academic year, teachers should re-arrange the desks to make the space more comfortable and welcoming. This is to encourage the students to participate in peer learning and boost their creativity and engagement.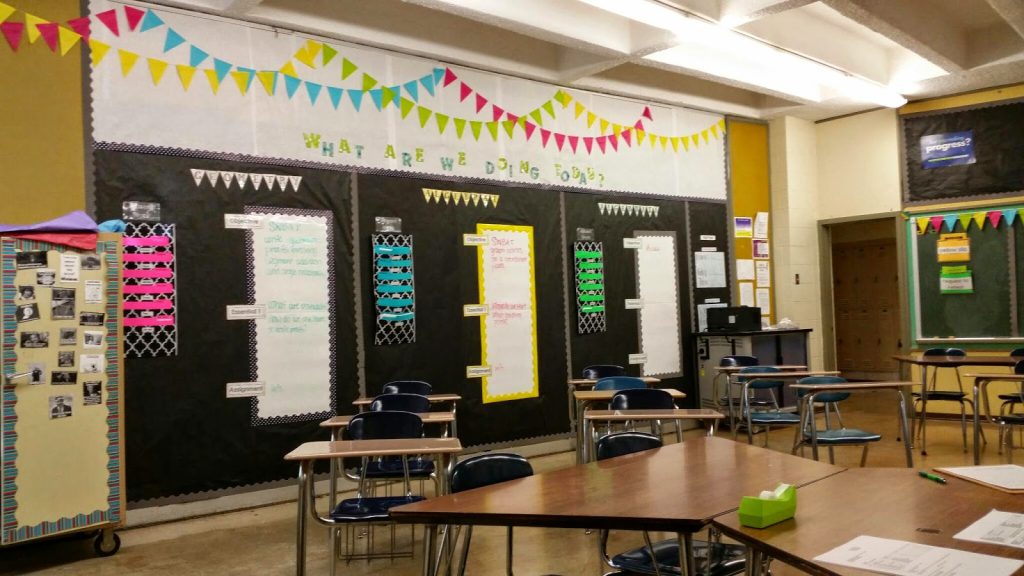 Perhaps teachers can spice up their classes by using an LMS. Take a look at this article that discusses blending synchronous and asynchronous learning with an LMS.
5- Brainstorm icebreaker activities with fellow teachers
You can never go wrong with brainstorming ideas among a big group of teachers! That's why, teachers can make use of the extra time they have over the summer to plan student orientation for the first month and the activities they think are best for the students. Some students will be newcomers and the rest will be delving into a new academic grade. That's why, icebreaker activities are the best way to encourage interaction and make students less tense in their first month. 
6- Think of student-teacher communication strategies and platforms
Communication is essential in any relationship. For students and teachers, the case is no different; you need to think of the best possible ways to easily reach out to your students whenever you need. You might need to inform them of a new assignment, a presentation, or maybe a change of schedule. The same goes for communication with parents; they need to be regularly updated about their child's academic and behavioral progress. 
How can you be an exceptional teacher?
7- Engage parents in the school culture
Parents love to be engaged and regularly updated about all the school affairs. Schools can make use of that by planning monthly workshops to connect with the parents on a deeper level. The school administration should also think of its policy for parent-teacher meetings. This is the best and most trusted method for keeping the parents involved at all times. 
8- Develop proper class and school timetables
Nothing says "prepared" more than timetables! It is the duty of a school administrator to make sure the class schedules are properly organized and well-balanced to include the core subjects, extracurricular activities, and sports. 
9- Build a supportive community
Students love to feel a sense of belonging when they come to school. You need to think of ways to foster this feeling; they can be implemented through clubs, events, workshops, initiatives, etc. This way, you will create a community where students feel unified and fulfilled. 
You need to also think about the behavior goals you're expecting from students this year. This article explains how to deal with behavioral challenges using the "Behavior Goals" technique.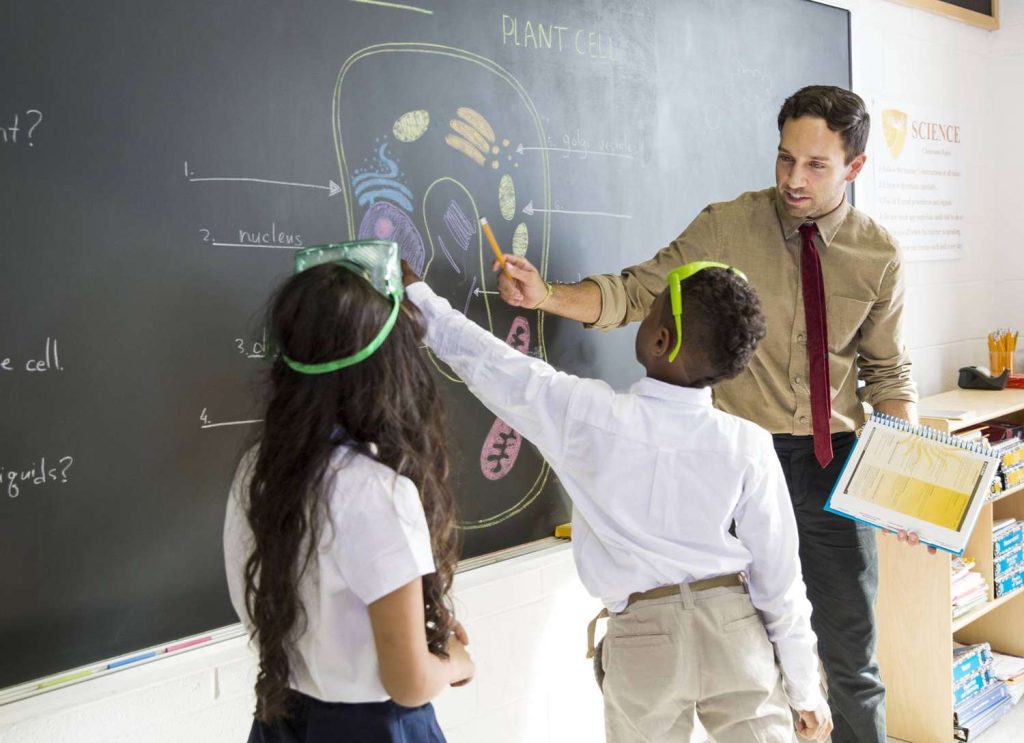 How can Skolera help transform your school?
As promised, we're here to help you organize and prepare for your school's academic year. Skolera's Learning Management System and School Management System are excellent solutions that schools use to manage their school's academic and administrative affairs. 

Whether you want to use it for online learning, implement technology in education, or even combine your classes with blended learning, we're here to deliver. Take a look at Skolera's LMS and SMS features that are specifically designed for the comfort of the teacher, head of department, and student.
Skolera LMS
The following features and tools are embedded within Skolera's LMS solution to make the learning and teaching processes easier and more convenient. 
According to the latest educational approaches, Skolera motivates students by recognizing their achievements with a range of "Badges", which creates a friendly competitive environment in your classes. Moreover, the in-class Hall of Fame fulfills the students' urge to compete, excel, and be recognized for academic and non-academic performance.
Users on Skolera LMS are classified into separate actors, each with specific needs. The different user interfaces are designed to provide each actor with easy access to the tools required to perform and accomplish the tasks expected of them.
HOD

Teacher

Student

Parent

Admin 
Why do school HODs prefer Skolera's system?
This is a tool supplied to HODs and teachers. Using the course planner, a user (teacher)  can create the plan for the entire course over the complete scholastic year. Once completed, the course plan becomes the base for the content, assignment, and quiz categorization in teacher and student views.
The course plan is organized on three levels; a main topic, sub-topics, and lessons. Each lesson has its own set of learning objectives and expected delivery dates.
To find out how well the class is responding, performance monitoring helps teachers assess their students' performance according to certain criteria based on attendance, grades, behavior, and much more. 
At the same time, as a teacher, you can effectively monitor your academic advancement progress, follow your commutative course status and compare it to the scheduled plan. 
This is provided in dynamic graphical analytics to mirror your academic pace. It helps you align yourself perfectly with curriculum objectives. 
Teachers can upload a variety of files to their courses and classes. Once uploaded, these resources are readily available for students to view or download. The resources can also be shared with colleagues who teach the same course.
All file extensions are accepted except executable files, for security purposes.
Usability is our main concern, so again, editing or publishing material is done with a click of a button and in a pleasant user experience.
The teacher's content page will list his own content uploaded by himself/herself as well as any content created by colleagues for the same course. He/she can edit and publish the content to his students. Student interaction with the content is also recorded to give the teacher an indication of who has seen or downloaded the content.
Teachers can create lesson plans including learning objectives to be covered, behavioral and 21st-century skills, teaching methodologies, materials used, new vocabulary, lesson flow, and assessment. You can even choose to upload a pre-prepared plan as an attachment.
Teachers can circulate assignments and schedule online quizzes for their classes. Grades for assignments are entered manually, while quizzes are auto-graded (except for essay questions). Users can view grades and identify points of weakness and strength. A teacher can choose to assign an assignment or quiz to one or more classes that he/she teaches or select to assign it to specific students.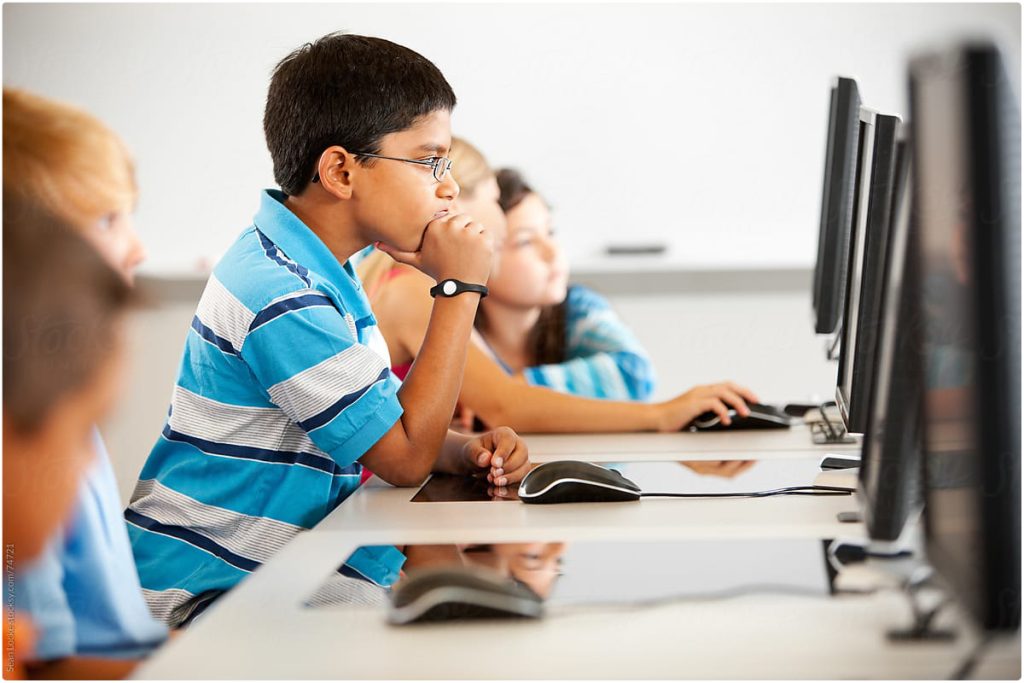 Grades entered manually by the teachers for assignments or calculated automatically by the system for quizzes are aggregated and added to the student's gradebook. This is visible to teachers, HODs, students, and parents and is used for indicating students' academic progress. The school administration controls when these grades are visible to students and parents and how they are calculated.
Collaboration and blended learning 
Using our integrated virtual classroom module, teachers can implement the latest teaching techniques including flipped classroom and blended learning methodologies, and introduce students to group-based and project-based learning. Another virtual collaboration space (Zone) can be easily created to allow users with different roles (teachers, students, and parents) with similar interests and common goals to share ideas, collaborate and plan activities and events.
Communication and notifications 
Users on the system can communicate publicly through posts visible by peers and colleagues, or privately through messages. The "Teachers Hub" is an important part of this module, which provides means for effective communication between all teachers and the HOD of a specific course. Finally, school announcements are circulated to all users to keep them informed of school news and the latest updates.
Instant targeted notifications are delivered to affected users informing them of any action done on the system that concerns them. This includes the creation of new items, updates, and deletion of existing items. Users can also receive notifications directly on the mobile app.
This video explains the communication between students and teachers on Skolera LMS.
Monitoring, supervision, and reporting 
The school administration is supplied with a range of tools to allow monitoring of user activity and participation in the system. Select users are permitted to have a closer look at teacher and student performance. The school system admin can generate a multitude of reports to enrich the school administration with the information required to form an enlightened idea of the overall performance or in-depth detailed reporting.
Skolera SMS
As schools were struggling with the use of various unconnected systems to carry out educational and administrative tasks, Skolera stepped in to change this outdated and impractical system. A unified management platform is the new way to manage schools in the most efficient manner. Skolera ensures that all school-related affairs are well-handled and up-to-date. We offer several modules and features that allow school administrators to oversee student data, finances, human resources, school reports, transport, inventory, library, and more. 
You can use Skolera's system to register applicant requests and record their data efficiently. It also allows you to manage placements and allocate accepted applicants to their respective classes. With the system's batch grouping feature, you can easily organize students into batches. Additionally, the SMS platform enables you to open classes for online registration, providing a convenient option for applicants to secure their spots.
School admins can keep conclusive records of the academic data and behavioral information of current and former students using the SMS solution.
Using the SMS features, Skolera allows school admins to create a tuition structure and set collection dates. They can easily create student fee groups and set fee group criteria, or they can use the system to generate reports on defaulters.
With our SMS system, you have the ability to collect and record a diverse array of information about school users. This includes not only their personal details such as names, addresses, and contact information but also professional information like job titles, qualifications, and areas of expertise. 
The system also allows you to control user accounts by enabling you to reset passwords or make necessary edits to profile details. In addition to these features, the SMS platform allows you to actively monitor user activities, granting you valuable insights into their interactions within the system. 
It also equips you with the capability to create and print comprehensive reports that provide an overview of user engagement and system performance. 
School admins can also set up the school's organizational chart and set work rules.
With our robust SMS system, you possess the ability to effortlessly manage employee leaves, group employees into distinct pay categories, and generate payslips that accurately reflect their salaries and deductions. 
Through the remarkable capabilities of our SMS system, you have the opportunity to set up fee categories, establish collection dates, efficiently collect fees, identify defaulters, manage transportation fees, handle transaction reversals, and process refunds. 
As a valued user of our innovative SMS system, you possess the capability to navigate through the system's features, allowing you to review, approve, and issue payslips to your employees, ensuring that they receive accurate and comprehensive documentation of their earnings, deductions, and benefits in a timely manner.
Moreover, our system provides an intuitive interface for admins to manage purchase orders, produce invoices, calculate running costs, and forecast budgeting with remarkable accuracy. 
Our SMS system empowers you to manage assets and liabilities, generate income statements and balance sheets, produce comprehensive financial reports, monitor transactions, and prepare the annual budget. 
Our SMS system puts you in the driver's seat when it comes to managing your transportation system. From setting up bus routes and assigning users to buses based on capacity and availability to efficiently managing vehicles, transport fees, and monitoring fee collection, our solution encourages school admins to streamline the school's transportation operations and ensure a seamless experience for students and their families.
School librarians can easily categorize books and create a book inventory with Skolera's powerful features. They can keep track of books and the movement of books in and out of the library, set and record book return dates, and impose fines on delayed returns from their dashboard.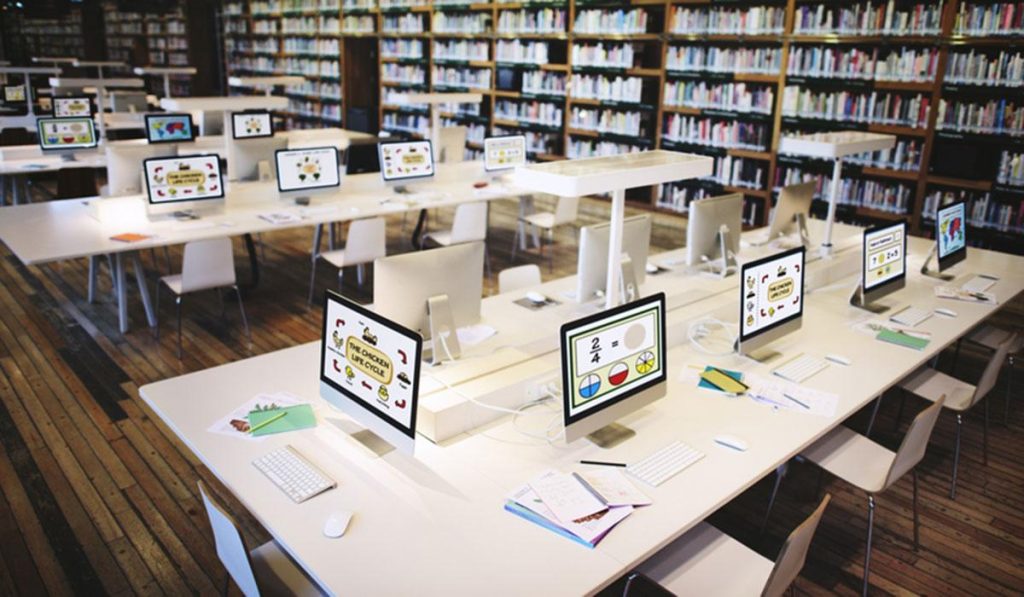 Skolera takes care of the school's inventory too. You can manage suppliers, stores, and store item stock. Additionally, the system enables you to ensure the availability of needed stationery and equipment, and issue purchase orders, bills, invoices, and receipts. 
After reading this article, you should have a proper overview of the process of preparing for the school year. Skolera is always on the lookout for the best and latest trends in educational technology to help schools achieve academic and administrative excellence. You can contact one of our experts and take our solutions for a test drive now, all you have to do is book your free demo and wait for our call.