Discussions on the topic of Learning Management Systems are going strong among academic experts and educators. If your school is looking for the best LMS platform to implement, for better learning and teaching experience, you're on the right page.
If you're not sure what LMS for schools suits you and the features that need to be in it, keep on reading. 
Discover Skolera The Best School LMS!
Your Key To Success: LMS For Schools
Today, Learning Management Systems (LMS) have become indispensable for numerous educational and academic settings around the world. For schools, LMS is a K12 learning platform that the teachers and admins love as it aims to create a student-centred learning experience via its several modules and specifications. 
The primary goal of LMS for schools is to centralise and facilitate the administration and the academic aspects of teaching. Although this is usually the case with the schools that implement distance or blended learning, schools now tend to maximize management by using LMS for classroom education. 
Benefits of LMS for Schools
LMS for K-12 schools can be quite useful for teachers' teaching and administrative tasks. The main users of LMS platforms are usually teachers and teacher assistants so it is only fair for a school to choose a platform that targets their needs.
A well-developed LMS for schools should be convenient for teachers who need an effective and productive teaching experience. 
Arranges data in a single unified platform
One of the benefits of LMS for schools is that it arranges data in a single unified platform. Nothing is more difficult for a teacher than having to access the course materials across different cloud storages.
A teacher may access one place where everything is stored online thanks to LMS platforms.
There is also some flexibility that allows the teacher to decide whether to provide the entire lesson at once or in segments over multiple lessons.
Effortless upload of learning resources
Another advantage of using LMS for schools is the effortless upload of learning resources to a cloud folder. Teachers who prefer to always have access to their resources may find online cloud storage to be rather useful.
Additionally, because an LMS cloud storage is based online, it is much more secure and less prone to damage, unlike physical storage.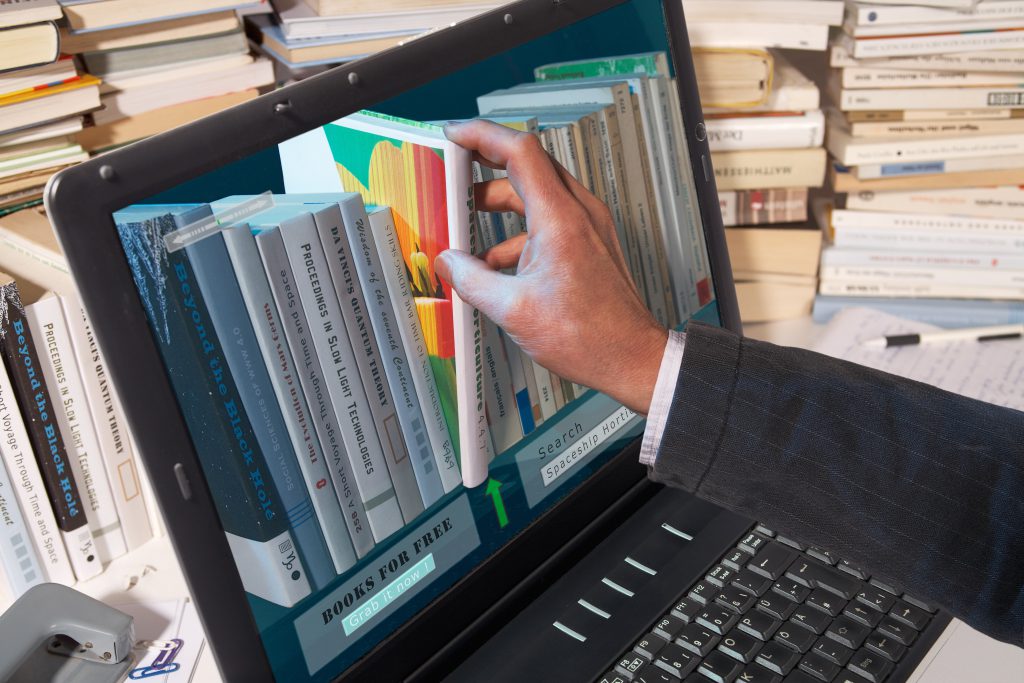 Learning Management System: Features and Benefits
Regular creation of student reports
The regular creation of student reports is yet another feature of LMS that teachers love. An added benefit of an LMS system is that it can deal with students' end-of-year academic reports independently of the teacher.
The system can generate reports that highlight a student's strengths and weaknesses based on information about the student's grades in assignments, quizzes, and class participation.
Reduce the workload of administrative duties
Learning Management Systems also have the ability to reduce the workload of administrative duties. Teachers no longer have to take attendance in every class, add or drop courses for specific students, make databases of students' data, or schedule online classes. The LMS platform can handle these boring duties.
Discussion panel to facilitate communication
Another feature that teachers and students generally like about platforms is the discussion panel within the system that facilitates communication. This can be used for a variety of purposes: to post new ideas, ask questions, or perhaps even chitchat.
This greatly takes the communicative aspect of learning to a new level as everyone involved in the classroom can benefit from the discussion.
When it comes to teachers' roles in this feature, they can use the platform for posting class-related questions, carrying out a student poll or uploading class materials. 
Creating quick quizzes and assignments
Creating quick quizzes and assignments has been made easier with LMS platforms as well. Using the platform, teachers can benefit from the embedded automatic feature that digitizes tests. This is definitely a great alternative to wasting time and effort during the school year. 
Student performance and progress standard tracking
Student performance and progress standard tracking have become another asset thanks to LMS software. It is basically an automatic tracking of student development over the course of a semester or year. So it works by giving a summary of each student's development in the form of statistics, charts and reports. 
Request Skolera Now For FREE!
LMS For Students: 4 Reasons Why Students Love It
There are lots of reasons why students love this K-12 learning platform!
Encouraging self-paced learning 
Students now have the freedom to learn at their own speed and with more flexibility thanks to LMS platforms. This is quite practical for students who struggle to concentrate when they are under time constraints. For students who seek ease and flexibility, these platforms are a terrific choice. After all, taking your time is essential to a positive, healthy and successful learning process.
If the school or university implements an LMS, students would not spend on travel expenses or accommodation as they can take their studies from home. That is also why Learning Management Systems encourage people who like to enrol in continuing education courses; they can continue learning after university without spending too much. 
Opportunity to gain access to lessons and resources at all times
The ability to learn and study at any time and from any location is one of the key advantages of LMS systems. Students from other countries and international students will particularly benefit from this. Students can learn from anywhere in the world by effortlessly organising their timetables to the times that work best for them.
LMS platforms are more convenient for students who may have a job on the side or people who have graduated but need to raise their standards of knowledge in their field professions because they are flexible.
Additionally, students benefit from having instant access to all of their educational resources. Students who might have problems locating their resources or having them on different mediums will benefit significantly from this.
Exceptional classes with new learning techniques
Two educational techniques that have been quite popular with teachers nowadays are gamified learning and collaborative learning. Both are starting to become admired by educators who focus on the importance of class engagement. With decent LMS platforms, teachers can find these benefits easily. 
Gamified learning is when the teacher includes game concepts in the class material. The goal would be to inspire students to take part in the class, embrace team-building and think strategically.  
If you decide to make use of gamified learning in the classroom, you'll definitely find more students willing to participate and consciously learn. This can be enhanced by using digital badges as motivation for students to follow their progress in the activity/game.
Teachers using gamified learning in class have reported a great boost in the students' self-confidence and desire to think creatively. Use this learning method to hit two birds with one stone – make sure students are both interested AND learning something.  
You can also make use of the collaborative learning strategy which focuses on education through the collaboration of students via group tasks, peer evaluation, discussions and debates.
Schools will find that there are several LMSs out there that integrate collaborative learning to allow students' easy interaction. 
The 3 Best Things About LMS For School Admins
LMS for schools are also essentially important to school admins for a variety of reasons.
School and user management
Using Learning Management Systems, school admins and IT specialists can examine usage data, user actions, and participation on a unique dashboard to acquire the information they need.
They can effortlessly handle all aspects of school administration, including updating class information, departments, and the school profile.
The platform can offer the administrator the resources required for efficient user management, such as account setup, account troubleshooting, user assignment, employee data management, etc.
This is one of the great features specially designed for school admins when using the system. It is the chance to navigate the school's online system to overview user details, dashboard and activities. 
Administrators have the opportunity to evaluate previous activities, supervise system-generated data, and examine teacher and student performance using the system's tracking feature with the use of the tracking and reporting options.
International & Language School Management – Real Users Success Stories Webinar
Importance of LMS in Distance Learning
To implement distance learning in schools, a powerful, full-featured LMS platform is needed for a successful and hassle-free academic year. The following list discusses the importance of LMS in distance learning as it comprises all the features that should be present in an LMS for use in a distance learning environment. 
Users of the LMS can be parents, administrators, department heads, teachers, and students. Each participant should be able to create their own user-friendly and efficient interface with the help of an LMS. The capability to monitor employee performance and produce relevant monthly or yearly reports is an additional option.
How To Make Remote Learning Fun When Students Are No Longer Engaged
The notification centre is a crucial tool that any LMS can benefit from having. This is especially helpful for encouraging user interaction so that shared announcements can be kept up to date.

The instructor or department head will benefit greatly from this feature in terms of time and effort saving. This tool can handle the creation and planning of brief tests and quizzes, saving teachers time while enabling them to monitor student progress and assess it in relation to learning goals and expectations.
Managing courses and registration 
The management of all components of the course, including adding or removing courses, assigning courses to professors and students, and more, can be handled via LMS platforms.
Storing using a cloud-based system 
Typically, LMS platforms have a cloud-based storage system for quick and simple access to materials. Students will substantially benefit from this because they won't have to spend limitless amounts of time searching through files to find the things they need. Additionally, teachers gain from that function because it allows them to easily upload their lecture materials and homework.
Read more: 18 Advantages and Disadvantages of Remote Learning
The calendar feature must be included in a good LMS platform. This is helpful for numerous reasons, including the creation of a general calendar to inform all users of deadlines, significant occasions, and vacation days. Calendars can also be utilised to keep track of updates on the courses and activities for each course individually.
Allowing student-teacher communication 
One of the numerous benefits of an LMS is that it simplifies communication between teachers and students, who make up the majority of the educational institution. Students and professors may easily communicate inside a unified program either individually or in a group format rather than switching between emails and chats.
The Role of a Teacher in Modular Distance Learning – 6 roles!
Try New School Managment Experince With Skolera Now!
Three Words: Skolera School LMS 
One of the best K12 LMS for schools is Skolera ULP. Skolera's Unified Learning Platform is an All-In-One Solution for facilitating the performance of daily academic and administrative activities in educational institutions.
The coherent integration between Skolera SMS, LMS and CMS, combined with the carefully designed user interfaces make it the perfect choice for users seeking consistent high performance with a delightful user experience.
What makes Skolera stand out is not only being the best K12 LMS; however, it has teams of dedicated developers, trainers and customer success experts that stand by your side every step of the way. We do not just sell a platform; we create partnerships where we share our experiences and best practices for the ultimate goal of providing a better teaching and learning experience. 
LMS for Schools:

The modules available in Skolera ULP:
School Management System (SMS)
Learning Management System (LMS)
School Resource Planning System (SRPS)
Content Management System (CMS)
Communication Platform (CP)
Virtual Sessions (VC)
Business Intelligence reporting and analysis engine (BI)
Mobile Application (Android and iOS)
Look no further than Skolera's LMS for schools which will automate all your school's information using its fully equipped SMS and LMS platforms. Skolera's platform is the best LMS for schools; it is unified, fully featured and powerful so it is perfectly capable of streamlining all your institution's operations with the added advantage of premium support.
You can request a free demo to try out the features before you commit!