Everyone is talking about Learning Management Systems nowadays. Schools and universities have started fully implementing them everywhere. But what is a Learning Management System? How can students and teachers benefit from using it? This article will break down every detail about the best Learning Management System features and benefits.
A Learning Management System is an online software used to design, implement, and evaluate the learning system within an educational institution. Universities and schools tend to use LMS to have a comprehensive, digitized structure of their educational system.
LMS can be used as a communication platform between the school and the students, whether for carrying out e-learning or incorporating blended learning.  The system can also be used to handle employee affairs, track students' progress, generate monthly reports, and more. The following section discusses the primary features of a Learning Management System. 
Get started Skolera for FREE
Learning Management System Key Features 
There are various features of the LMS  software that should be present for a successful and effective implementation. Below is a Learning Management System features list that you need to get a general idea about the system. 
Platform for communication between student and teacher
One of the many merits of an LMS is that it streamlines the interaction between the two main parties within the educational institution: teachers and students. Instead of shuffling between emails and chats, students and teachers can easily communicate within a unified platform either individually or in a group form. 
A good LMS platform should be able to incorporate the calendar feature. This is useful for many reasons: it creates a general calendar to keep every user updated about deadlines, important events, and vacation days. Also, calendars can be used for each course specifically for updates about the lessons and activities. 
Management of the user affairs
Under an LMS, comes a wide range of users who benefit from its features. These include teachers, students, admins, heads of departments, and even parents. An LMS should be capable of creating a user-friendly and streamlined interface for each participant included. Another option also includes the ability to track work performance and generate monthly or yearly reports accordingly. 
Management of notifications 
An important feature that can definitely add to any LMS is the notification centre. This is especially useful for facilitating communication between users for up-to-date announcements shared among everyone.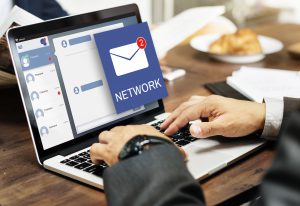 This feature is great for saving time and effort for the teacher or head of the department. Instead of wasting time on creating and planning quick quizzes and exams, this feature can take care of that and allow teachers to track and check the progress of the students and compare them against learning objectives and expectations.
Course management and registration
LMS platforms can handle course registration within the system and manage all aspects of the course, like adding or withdrawing courses, assigning courses to teachers and students, and more.
Cloud-based storage system 
Usually, LMS platforms integrate a storage system that is cloud-based for fast and easy access to materials. This is greatly beneficial for students as they do not have to browse through endless files to get their required resources. Also, teachers benefit from that feature as they can upload their lesson materials and assignments with the click of a button. 
Benefits of LMS for Teachers
Because teachers are the primary users of LMS platforms, the system needs to address the teachers' needs. Of course, a well-designed LMS platform should make life easier for the teacher to make the teaching journey as productive and effective as possible.
What are the main functions of LMS? Let's find out!
Organizes content into one unified platform 
There is nothing more burdensome for a teacher than having to access the learning content on several storages. With LMS platforms, a teacher can access one platform where everything is stored online. An added benefit is that the teacher can choose whether to share all the content with the class at once or share parts of it over several periods of time. 
Easy upload of learning materials within a cloud storage 
Online cloud storage is quite convenient for teachers who like to have their materials available at all times. Additionally, an LMS cloud storage is based online and that makes it more secure and less prone to damage and/or loss.
Scheduled tracking of student's performance
When a teacher uses the LMS system, they can activate the tracking feature which regularly evaluates students development in all the tasks of the course. The system will automatically send statistics and reports that summarize each student's performance throughout the academic year. 
Constant generation of student reports
An additional feature of an LMS system is that it can handle students' end of year academic reports without the teacher's interference. Through data about the student's grades in assignments, quizzes, and class participation, the system can produce reports that include a student's strengths and weaknesses points. 
Easy creation of quizzes and assignments
Instead of spending lots of time on creating quizzes, a teacher can enable the feature where the system automatically creates a digitized version of the quiz. This will save the teacher's time and effort for more important tasks. 
Platform for group discussion 
Another useful feature within any LMS platform is that it includes a panel for discussion, sharing of ideas, and asking questions. This makes communication between students and teachers much better as everyone can benefit from the ongoing discussion taking place. Teachers can use this panel to ask quick questions, take the students' opinions, and share learning materials as well.
This is how LMS can help you motivate your students.
Reduction of administrative tasks 
What is especially convenient about these platforms is that they remove the burden of administrative tasks from the teachers. It is no longer the case that teachers take attendance each class, add/drop courses for certain students, create student databases, or schedule online meetings. The LMS platform can take care of these tedious tasks and more.
Join Skolera Now for FREE
Advantages of LMS for Students
More interesting classes through collaborative learning and gamification
Game-based learning and collaborative learning are becoming an increasingly popular choice for teachers who like to keep their classes engaged. A good LMS platform will be open to incorporating these features for the teachers' use.
Game-based learning is the process of integrating game principles into the learning experience. Its ultimate aim is to encourage students to engage, work in teams, and take part in strategic thinking. 
Implementing game-based learning in the class is a sure way to make sure that students are back on track and interested to learn. One of the necessary elements in gamifying the class is introducing the concept of digital badges as a form of an incentive where the students can trace their progress and be proud of what they have achieved so far.
This is also a good way to boost their confidence and creative skillset. Students will definitely love this technique as it will keep them engaged while benefitting at the same time.
Collaborative learning, on the other hand, is based on group or peer learning where students learn through discussion, peer evaluation, group activities, and debate-based lessons. Lots of LMS platforms facilitate collaborative learning through their streamlined and easy to use dashboards where students can interact within a unified system. 
Promotes a self-paced learning culture 
LMS platforms have given students the space to learn flexibly and at their own pace. This is especially convenient for students who have a hard time focusing while under pressure. This makes these platforms a great option for students who value convenience and flexibility. After all, taking your time is key to a constructive and productive learning journey. 
Access to classes and  learning materials anywhere and anytime
One of the main benefits of LMS systems is studying and learning from anywhere and anytime. This is especially beneficial for overseas students and international students as well. Students can easily adjust their schedules according to the timings suitable for them and learn from anywhere worldwide.
LMS platforms are non-restrictive and are more accommodating of students who might be working on the side or people who have graduated but need to elevate their standards of knowledge in other fields. Added to that, students also reap the benefit of accessing all of their learning materials with the click of a button. This greatly helps students who might have trouble finding their materials or have them on different media.

With an LMS platform, if students learn from home or anywhere else, they would not have to spend much on transportation, accommodation, and travel fees for their school or university. This makes the LMS system a great option for people who want to do further studies without harming their wallets. 
All you need to know about Skolera's Learning Management System.
What do I need in an LMS?
If you work in a school or university and you would like to purchase an LMS system, you must have a checklist ready to make sure you get the best option for your school's needs. Here is your best checklist to get settled on a proper and convenient choice. 
Before choosing an LMS system, make sure it comes with an optimized mobile app version. This will make it a great option for teachers and students who would like to use it on the go. It should also include most of the features of the existing LMS system to make it a convenient option for those that need quick access. 
Easy-to-use user interface
You should definitely choose a system with a user-friendly interface for all participants – from heads of departments to parents. Nobody likes to use a complicated dashboard with intimidating and complex features.
It would also be helpful if you choose a system that offers troubleshooting guides and step-by-step instruction manuals. 
This feature is especially beneficial for students as it will keep them engaged and accordingly, more productive. As discussed earlier, game-based learning helps students stay interactive with the teacher while having fun at the same time.
Therefore, do not decide on an LMS platform until you find an option that resonates with the students' needs and interests. 
Most LMS platforms are equipped with reporting and monitoring features that make life easier for all the users involved. This should help monitor and report departments, classes, students, teachers, and even employees performance.
This feature will save you loads of time and energy that are wasted by employees monthly or even yearly.  
Integrated with School Management System
Your chosen LMS platform should be designed to allow for easy integration between its learning management system platform and its school management system platform for easier and more productive management of all your school's operations. It should also be built to be integrated with extra add-ons and extensions.
Skolera's integrated add-Ons for schools and universities.
Start your FREE Trial Now!
Benefits of School Management System
We have previously discussed the LMS system's features and benefits. Another widely used and popular system that is being used in educational institutions today is the School Management System (SMS). This is a more advanced system that schools and universities implement to organize, plan, and assess every aspect concerning the school's operations.
Usually, SMS platforms make it much easier to implement distance learning for the school or university through designing a multi-faceted platform where several users can access it. In most cases, SMS systems have student, teacher, admin, and parent dashboards that make it easier for each participant to carry out their operations online. Below are some School Management System benefits that tremendously help academic institutions.

Find out more about how to pick the wrong school management system
One of the main benefits of a school management system is that it digitizes all student-related information including personal documents, contact information, academic progress, and more. It is also responsible for the registration of students into the school, allocation to classes and departments, and their parents' data. By using an SMS platform for your school, you will easily manage all the student data in one place without the fear of losing data or wasting lots of time on the search process. 
A school admin can manage everything about the school's transactions and employee payslips with a finance management system. A good finance management system will record and save previous transactions, print receipts, and create categories that organize and record income and expenses.  
A well-established SMS platform should be able to implement an HR system to easily manage HR-related data and keep data well-organized and up-to-date. Admins using the HR digitized system can manage employee attendance as well as create payroll categories according to departments and groups within the school. 
Management of library and inventory
A good addition to the school management system is the management of library affairs like tracking issued/renewed books and generating reports for inventory.
SMS platforms can also provide a digitized inventory system that manages and tracks all the school's inventories, performs asset tracking, records suppliers' details, and creates purchase orders for school stationery, books and purchases. 
Something that will definitely appeal to parents is a school with a well-established transportation system that takes care of assigning students to buses, tracking buses and recording driver information.
It should also set standard bus routes, keep updated about bus maintenance, and track bus stops. These features are great for complete monitoring of the transportation process on a day-to-day basis. 
Reports management systems are performed on almost all other systems like students information systems, HR systems, inventory reports, and more. This feature could be a good way to locate problems or bugs in the system and will help admins make better decisions for the future.  
Read more: Skolera launches its newest features for SMS
With Skolera, get all your school administrative information automated with fully equipped SMS and LMS platforms. Skolera will provide you with a complete solution in just one platform with powerful features for your school.
Our platform will streamline all your school's operations while giving you premium support. We offer the best features in our SMS solution that will guarantee you a seamless and effort-free management experience. Keep reading our blog to learn about our experiences with schools, new features and the latest news. You can also subscribe to our newsletter to be the first one to receive real-time news and regular webinar attendance. 
Learning Management Systems have become an essential feature of academic institutions that prefer a digitized, unified system to record, track and store information related to the learning process. This article discussed the learning management system: its features and benefits. A checklist for purchasing an LMS was provided as well to help school decision-makers when choosing a system for their schools or universities. 
Create Free Account!