What are the advantages and disadvantages of remote learning?
This article helps you understand all about this system and what to expect from it.
In recent years, distance learning has been the centre of discussion among educators, teachers and schools in general.
Lots of teachers and students love its convenience and ease of use but others find it intimidating and maybe even ineffective. Here, we will discuss the advantages and disadvantages of remote learning, how it affects students and how it benefits teachers and parents as well. 
Advantages of remote learning
Distance education is a form of education in which students do not physically attend school during regular school hours. The goals of both remote education and e-learning are fundamentally the same.
When it comes to improving teacher and student accessibility, boosting student engagement, lowering needless expenditures, and much more, e-learning has become the goal. 
These e-learning benefits are unquestionably beneficial to the increased demand for remote learning in general.
Get started Skolera for FREE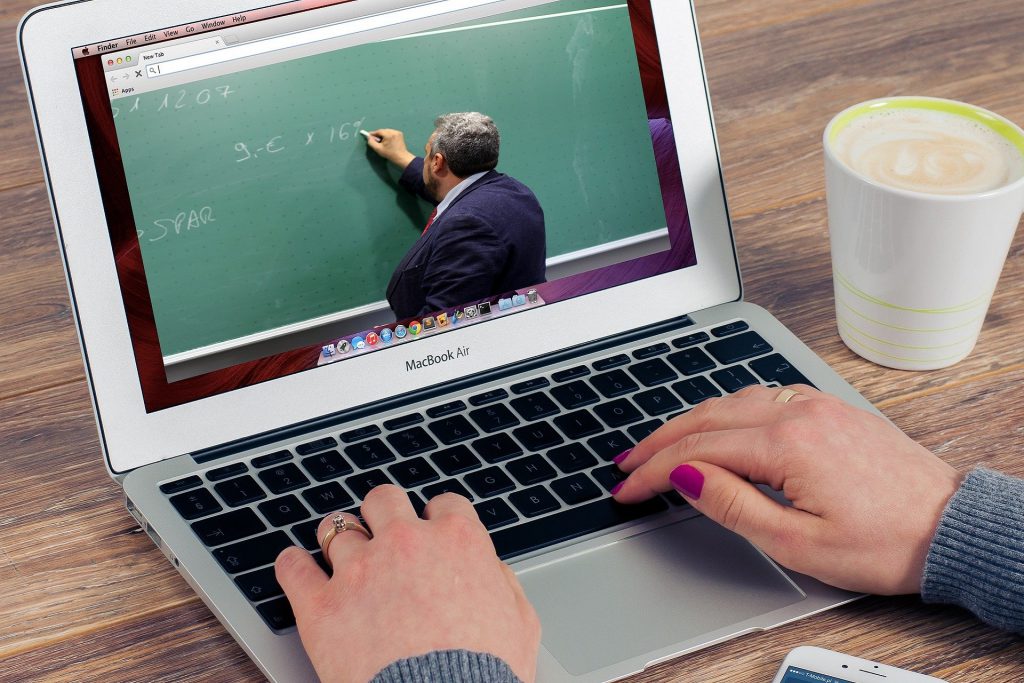 Why distance learning is better
The impact of distance learning on students
Distance learning has a number of aspects that make it desirable and unique in the educational environment. One of the most important elements of remote learning is that it caters to the individual requirements and skills of each learner. In a physical classroom, it is impossible to ensure that all pupils retain and comprehend information since no two students are the same.
When it comes to distance learning, the situation is completely different since each student is assessed based on their cognitive abilities. Distance learning allows the student to select his or her courses and set his or her own learning speed.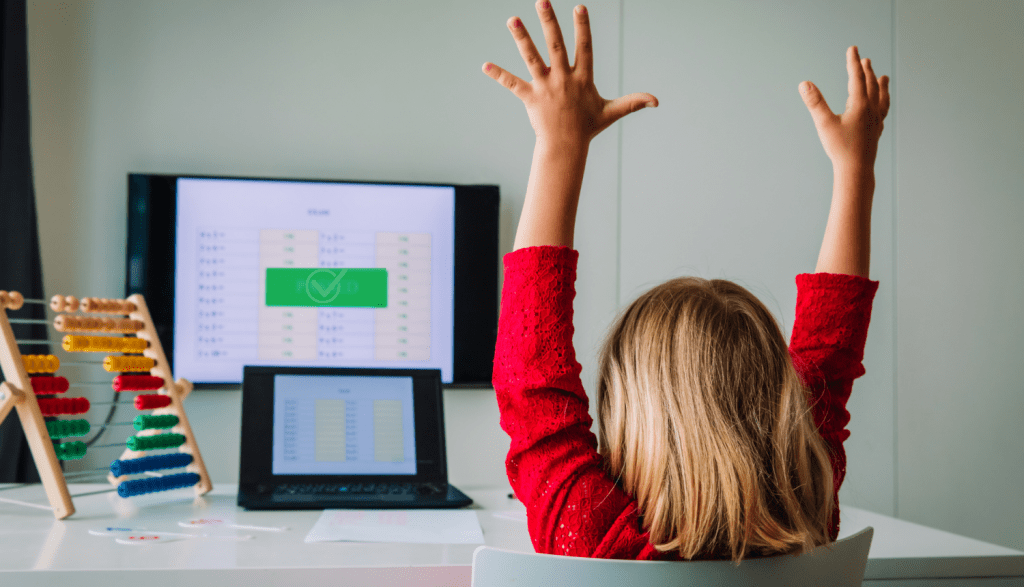 Remote learning is also quite useful when it comes to time management. Whereas traditional classrooms often have fixed schedules for students, virtual classes allow them to attend anytime they want. They can take a lesson at 7:00 a.m. or even at 12:00 a.m. Because most remote learning software is cloud-based, this has been quite facilitated. 
In other words,  the information that students receive is saved on the cloud system for the full academic year and the teacher's job is to update it regularly.
The core of learning is evaluation and assessment. We often see teachers juggling many tasks like planning classes, teaching, staying for duty time, creating assessments, etc.
Teachers are often too busy to correct an exam for 30+ students in one week. Consequently, students may be frustrated if the class moves on to a different topic before finishing the previous one and understanding their weaknesses.
Software that implement distance learning are responsible for preparing and correcting tests automatically, allowing  students to gain test feedback regularly.
Learn about the best virtual learning software in 2022.
How distance learning benefits teaching
Distance learning as a system is extremely beneficial to instructors for a variety of reasons. One advantage is that the Learning Management System takes care of the administrative chores. This ensures that the tools built into the system handle standard and tedious duties like collecting homework assignments, preparing quizzes, and tracking attendance.
Another way the system might make instructors' lives simpler is through improving teaching quality and, as a result, student achievement. Because online education is largely internet-based, the search engine serves as both a teacher and a student's greatest friend.
To allow for a more engaging educational experience, teachers might switch up their teaching strategies and forms of presentation. Visuals and animated classes, for example, may help certain pupils learn more effectively. To enhance student participation, teachers might incorporate movies, presentations, and educational activities into their curriculum.
"Teachers open the door, but you must enter by yourself," states a traditional Chinese proverb. E-learning technologies can help teachers foster student independence and research abilities. Students may comfortably investigate the digital world web thanks to remote instruction.
They can use the internet to learn extracurricular material as every piece of information is available on the internet.
Today, students are no longer reliant on their lecturers to provide them with knowledge. This will aid in the development of the self-learning abilities that pupils so greatly need.
Students and instructors benefit from online education in this way since it not only reduces teacher workload but also broadens students' knowledge beyond the classroom.
You might like this article about educational technologies.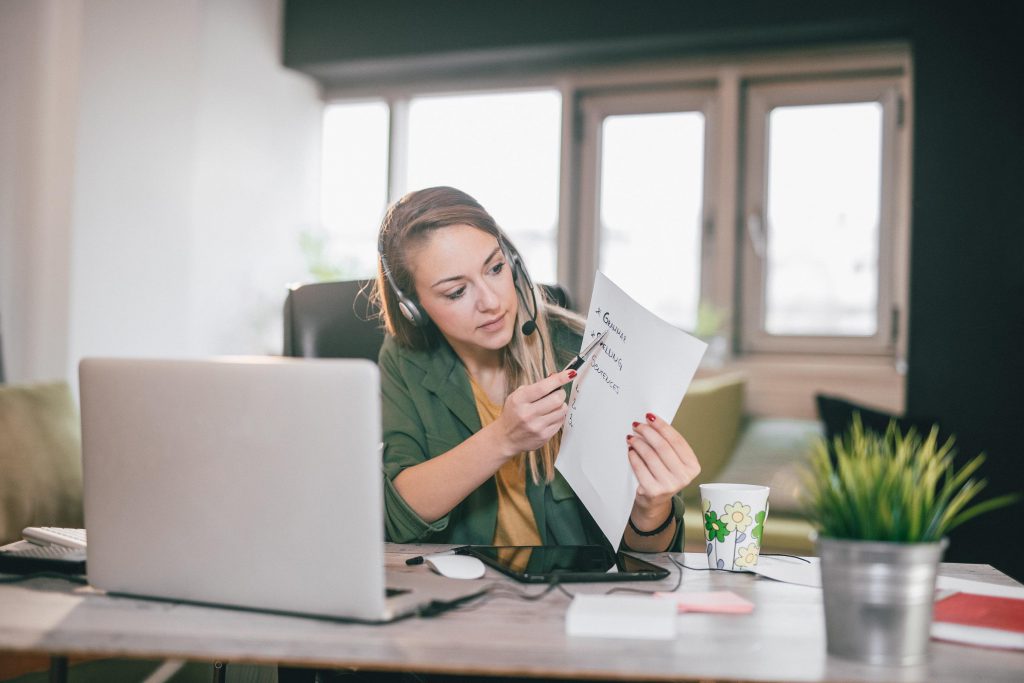 Distance learning as a key to school development
There are several advantages and disadvantages of remote learning. But let us talk about how it can benefit schools today. Transitioning to remote learning may appear daunting to school administrators and department heads at first. In the long run, however, the change to online education will have a significant influence on school development and performance. There are various benefits to using School Management Software in the classroom.
The use of an e-learning system in the school will increase productivity by allowing for better time management of managerial and logistical duties. If the school decides to use a School Management System (SMS), the system will be in charge of responsibilities such as monitoring daily school activities, developing and updating databases, and even managing human resources.
The SMS solution would also guarantee that expenses for paperwork and communication expenses are reduced. It would be extremely beneficial for schools to consider digitizing their file systems in order to facilitate access and revision. Rather than contacting each parent individually to alert them of a parent-teacher conference, the administration can simply put a notice on the system.
The hassle of following up with pupils' parents will be avoided by school administrators and department heads. E-learning systems are frequently enhanced with a parent dashboard, which allows parents to monitor their children's development and stay informed about school changes. A parent with three children enrolled in the school, for example, will be able to easily view each of his or her children's files with the press of a button.
This extensive guide is quite helpful for school heads and administrators who are prepared to implement a School Management System into their institution. 
Advantages of distance learning for students
Available learning materials 
Simple and easy-to-use student dashboard 
Opportunity for self-paced learning 
---
Available learning materials 
Learning Management Systems, which streamline all learning activities in a digital manner, are now used to create virtual remote classrooms. A decent LMS platform will provide cloud-based storage, which will allow instructors to upload a plethora of learning resources for students to access.
Instructors might also recommend online sites to students as additional learning materials. Books, articles, movies, presentations, ebooks, guidelines, and other forms of content can be used to do so.
Join Skolera Now for FREE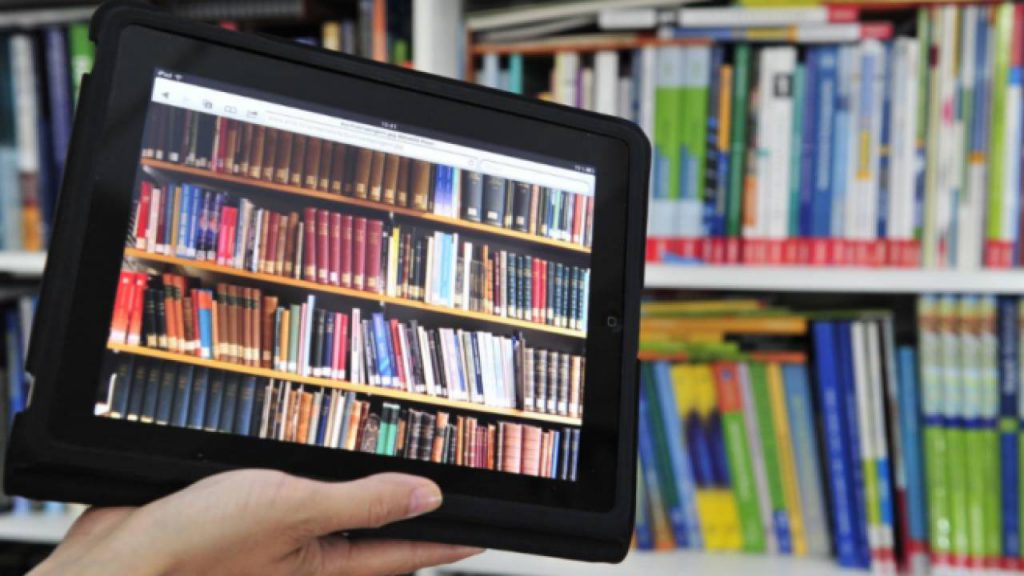 Simple and easy-to-use student dashboard 
One of the benefits of remote learning for students is the student dashboard that simplifies communication with the teacher. A strong LMS platform will typically have a user-friendly dashboard that helps instructors and students communicate more effectively.
LMS developers have also made virtual learning much better through the option of online classes and virtual office hours.  It's practically like being in a real class, but without the trouble of having to physically attend.
The flexibility to study and learn from anywhere and at any time is one of the key advantages of online education. This is especially beneficial for international students.   Students may simply adapt their schedules to the times that are most convenient for them, and they can learn from anywhere in the world.
Remote learning is far from a constraining experience; it appeals to students with part-time jobs or graduates wishing to expand their expertise in different industries.
You might like this: 6 roles of a teacher in modular distance learning.
Students would not have to spend as much money on transportation, housing, or travel expenses for their school or institution if they could learn from home or anyplace else. As a result, remote learning is a practical option for people seeking a low-cost, high-quality education.
Opportunity for self-paced learning 
Learners may now learn at their own speed and on their own terms thanks to distance education. This is especially more practical for kids who struggle to concentrate when under stress. As a result, students seeking ease and flexibility will greatly benefit from participating in that learning experience.
At the end of the day, learning is not something that can be accomplished in a single day or night, thus planning ahead is essential for effective learning.
Distance learning may surely help students become more self-sufficient and independent. This will assist students in developing their personalities and preparing them for work and life in general. As we all know, self-learning is essential for kids' academic success as well as their independence. E-learning, according to teachers, aids in the development of self-learning skills.
This is because teachers have started to place a greater emphasis on student-centred approaches, which prioritise students and seek to increase their engagement and independence when it comes to studying and learning.
One of the benefits of remote learning for elementary students is that learning is more fun with SMS solutions. Additional elements such as game-based learning, which is the act of incorporating some game concepts into the classroom, are available to schools that employ Learning Management Systems.
Its purpose is to inspire students to participate in strategic thinking by encouraging them to engage, collaborate, and work in groups. If you're a teacher, incorporating game-based learning into your classroom can ensure that your pupils are more interested in learning.
How does remote learning affect students? 
So, after discussing the myriad advantages of remote learning for students and teachers, what are the effects of remote learning on students?
1. It encourages a self-paced learning journey
Learners may now learn on their own time and at their own speed thanks to remote learning. This is especially beneficial for pupils who struggle to concentrate when they are under pressure.
For students who value convenience and flexibility, e-learning is an excellent choice. After all, a healthy and fruitful learning journey necessitates taking your time.
2. Its techniques aid in students' retention levels 
Distance learning is most effective when combined with a variety of strategies such as active learning, project-based learning, collaborative learning, and others. These methods were found to be effective in maximizing and increasing student retention.
As a result, scholars are starting to pay attention to the e-learning field due to its large significance. 
3. It promotes self-learning, which helps students develop their personalities and prepare for the workplace and life in general. As we all know, self-learning is essential for kids' academic success as well as their independence.
E-learning, in particular, aids in the development of self-learning skills, as teachers have begun to focus on student-centred approaches that prioritise students and try to increase their engagement and independence when it comes to studying and learning on their own.
Create Free Account
Benefits of remote learning for parents
Talking about the advantages and disadvantages of remote learning can never be complete until we address the parents first. Distance learning can be quite advantageous for parents as well. If the school is using a School Management System, then they would definitely include a parent dashboard that facilitates parent-teacher communication.
This option is great for parents who like to stay updated about their children's schoolwork, deadlines and academic progress. 
Get to learn more about the advantages and disadvantages of virtual learning.
That way, parents will better understand their children's needs, weak points and levels. What is also great about distance learning is that it eliminates all the school transportation hassle as students can attend school from the comfort of home.
Therefore, parents will save lots of costs and effort on transportation and unnecessary paperwork. 
Disadvantages of distance learning
Students do not concentrate
Some students may find it challenging to focus in class during a non-traditional class environment as a result of the change to online learning. The majority of students take their virtual lessons from the comfort of their own homes, sometimes even from their beds!
This leads to a feeling of boredom and a lack of enthusiasm to invest time and effort into the learning material.
Students feel lost and frustrated
An online lecture, unlike the true feel of a classroom, might be problematic for students who demand more attention and devotion. Some students are perplexed by their assigned tasks or feel lost as a result of gaps in their comprehension of the learning content.
Students lack a decent internet connection
This is one of the major disadvantages of distance learning, especially for students. The lack of an internet connection is still one of the key reasons why schools are hesitant to use virtual education. When your internet continues lagging or losing connection in the classroom, it's tough to concentrate.
Students do not socialize
A study by Kolloff in 2011 concluded that student interaction "is vital to building community in an online learning environment, which supports productive and satisfying learning, and helps students develop problem-solving and critical thinking skills."
Student engagement would be present in conventional classrooms without any effort on the part of the teacher. In an online setting, the situation is more problematic since students seldom communicate with their classmates during the course, which is primarily focused on providing the lesson information.
This lack of interaction may deter students from participating actively in an online class.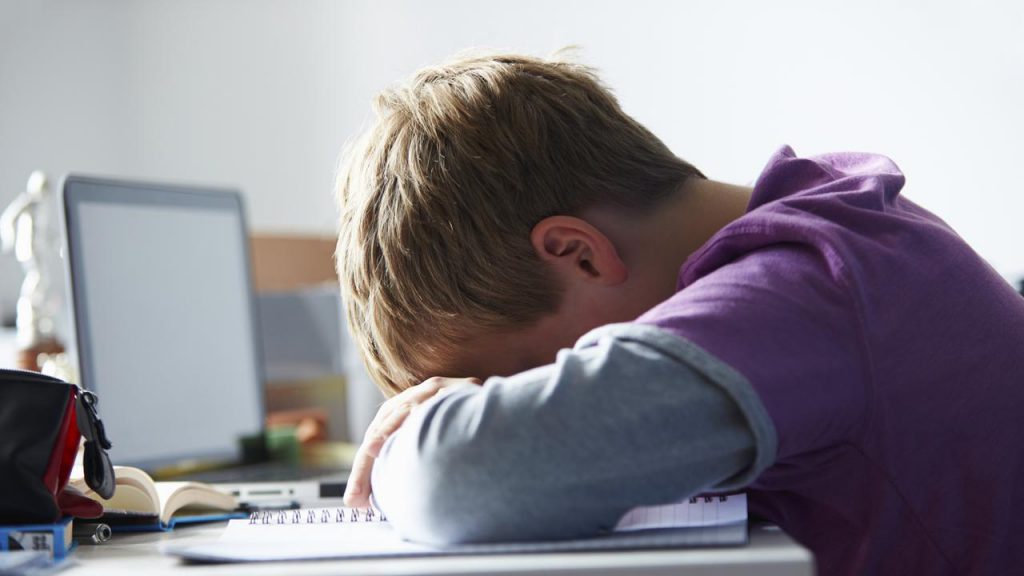 The future of distance learning
After explaining the advantages and disadvantages of remote learning, it is clear how this type of learning has left its imprint on the educational system. It does not only help students achieve better, but it also allows teachers to perform better to cater to the students' needs.
Parents can also benefit from distance learning as it gives them more agency into their children's academic life. Given these reasons, distance learning is expected to form a larger part of the educational system today. 
In 2022, Skolera aims to reach better education through its LMS and SMS solutions that are specially created for students, teachers and parents. This is Skolera's New Year's Goal in a nutshell: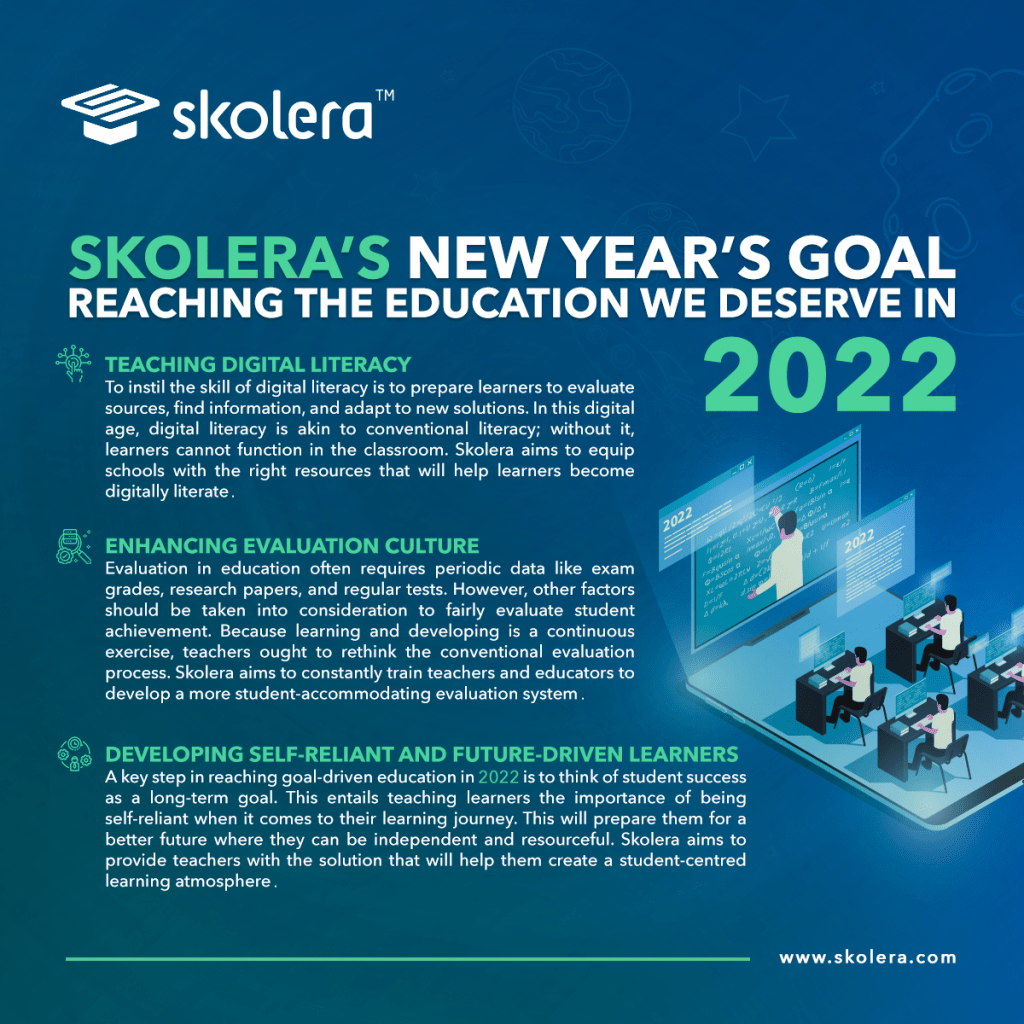 Book your free demo with Skolera's School Management System and get to understand all about its features and benefits.
Book FREE Live Demo Now