Last year has been a great year for us in Skolera – LMS. We have witnessed Skolera – LMS develop and we are proud of our updated features. We have also attended and help some of the most important EdTech events in the region. Moreover, we are honored to have new members in our community that have purchased Skolera – LMS and share our passion in education.
Here's a list of the conferences and events that Skolera has participated in:
AdvancED
At the beginning of 2018, Skolera – LMS participated in AdvancED conference in Riyadh. The conference had 800 attendees and was organized by more than 120 students.
Get started Skolera for FREE
The conference offered offer a wide array of workshops that covered topics on improvement and development of school education, technological integration, and classroom management. Check out the video below to know more about the conference. 
Skolera LMS for schools was represented by Mr. Hesham Hammam (Marketing and Sales Manager of Skolera Middle East), who explained the main features of Skolera-LMS to the attendees.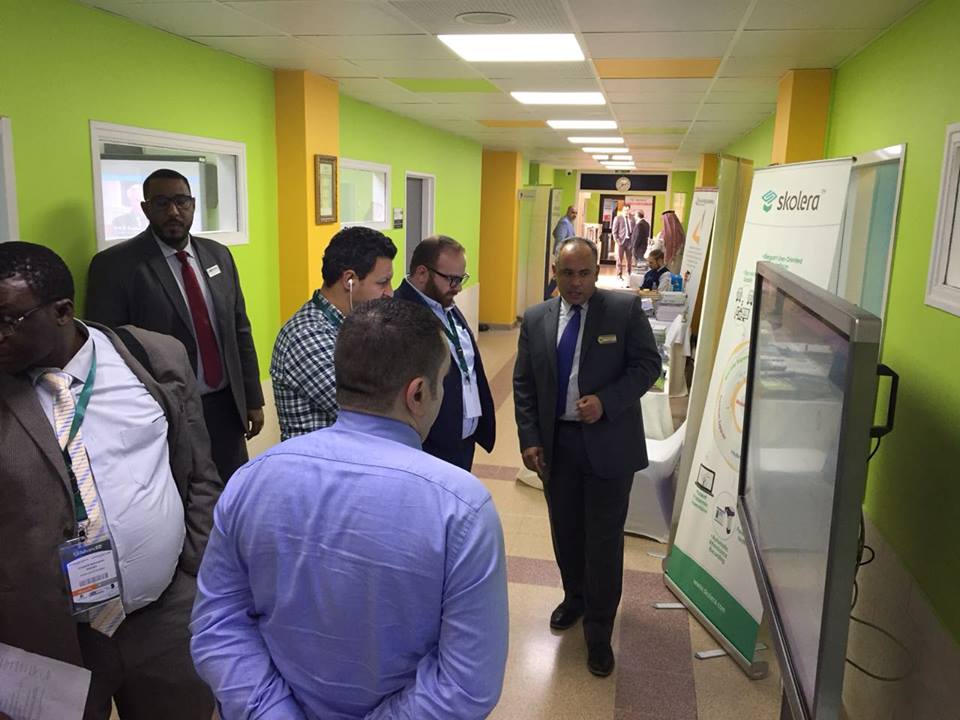 Best Learning Management Systems
Starting February 2018, Skolera – LMS has earned its place on the list of The Best Learning Management Systems based on User Experience according to The eLearning Industry which is specialized in elearning technologies.
Ta'leem 2018
Skolera has also participated in Ta'leem 2018, the 6th Annual International Education Exhibition and Forum for Education which was held in Riyadh International Convention & Exhibition Center. Ta'leem 2018 was focused on teaching and learning in early childhood, and it combined 135 institutions were exhibiting their products and service.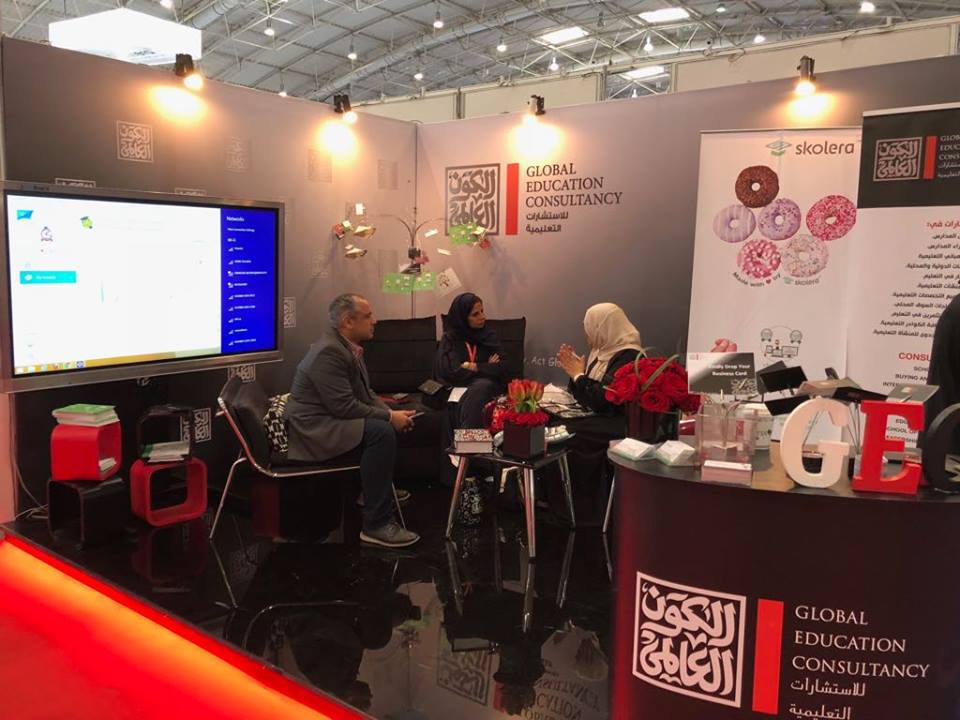 The event included more than 60,000 attendees, who visited the exhibition, attended talks by 120 speakers, and participated in 91 workshops. It is considered the biggest educational even in Saudi Arabia.
Digital Transformation For Educational Institutions
Skolera-LMS works on gathering education enthusiasts everywhere. In May 2018, we held our first event in Kenya, a seminar titled Digital Transformation For Educational Institutions. The event was a great opportunity for the educational community in Kenya to gather and share their thoughts and experience in applying educational technologies. The seminar included 3 speakers who discussed the need for school management systems and adaptive learning.
Bahrain Tech Award 2018
Skolera won Bahrain Tech Award 2018 for its efforts to develop the educational process management in the schools. The award was given to companies that display creativity, innovation,  relevance to industrial requirements, and suitability for the International markets. The award was received by Mr. Hesham Hammam who represented Skolera-LMS in the ceremony.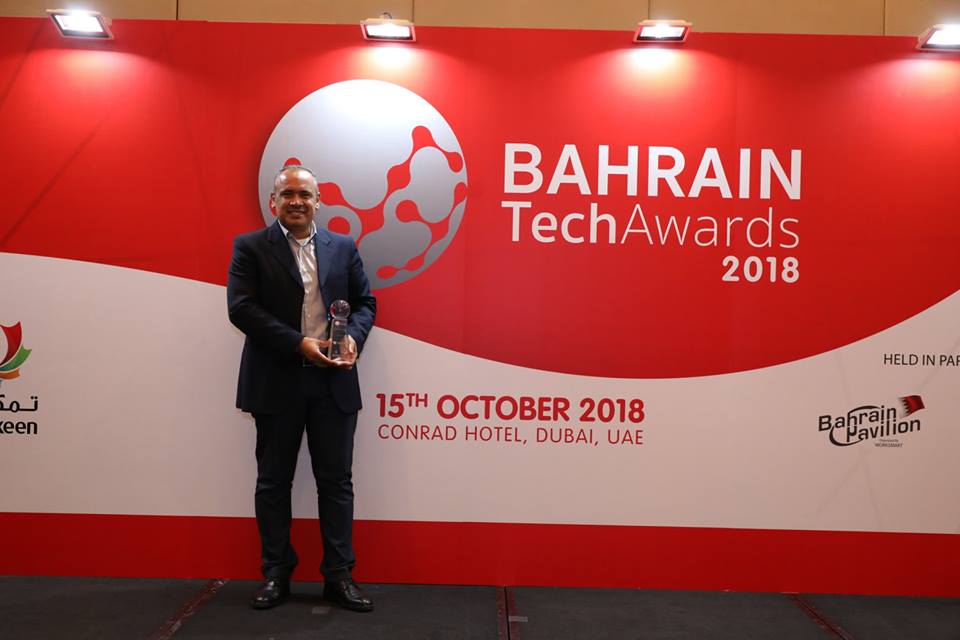 Here is a list of the schools that have joined our community in 2018:
1. International Liberty School (ILS)
The school is located in Alexandria, Egypt. It offers national, American, and IGCSE tracks as it is accredited by CITA since 2008 and by Cambridge since 2014. The school is also accredited by AdvancED.
2. Modern American School of Egypt (MASE)
Located in Cairo, MASE offers KG to grade 12 students with American curriculums consistent with American standards.
Join Skolera Now for FREE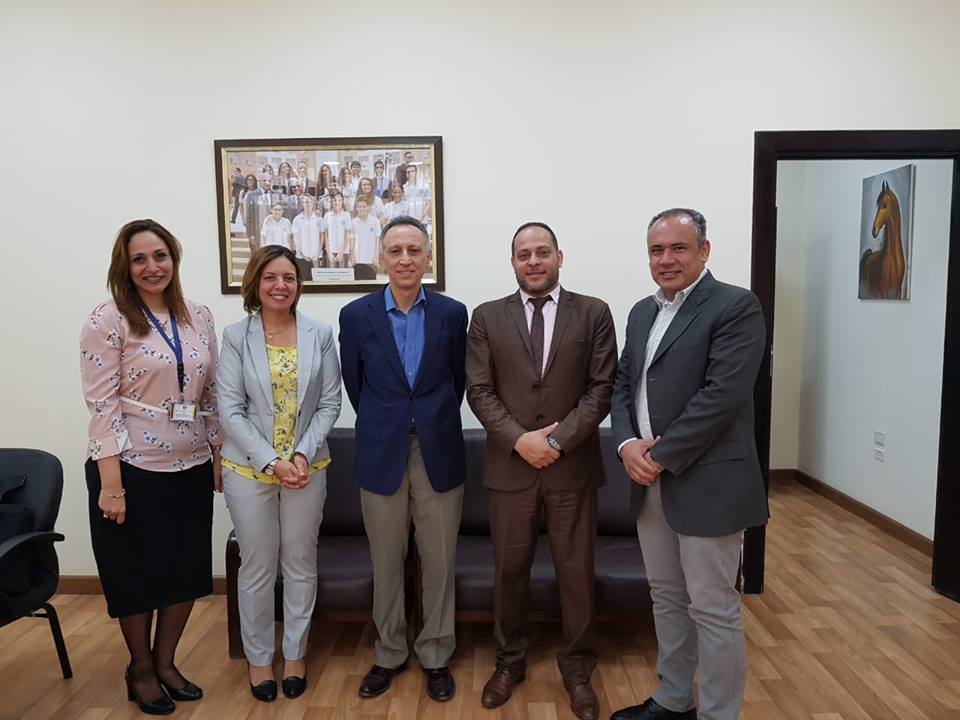 The school is fully accredited from NCA CASI by AdvancED.
3. Elite International Schools
Elite International Schools in Sohag has also joined our community this year. The Chairman, Mr. Ahmed Alkosyer, has signed a the contract for implementing Skolera – LMS in the school.
4. Roots International School (RIS)
We are also pleased to have RIS join our community. It will be using Skolera-LMS to manage all its educational processes.

5. Capital International Schools – Cairo, Egypt
Capital International Schools are another member to join our community this year. Located in Cairo, Egypt, Capital includes an American department and a British one. Capital International Schools is a candidate for accreditation by AdvancED. It is also registered with Cambridge International Examination to teach programs and qualifications for Cambridge Primary and Cambridge Secondary 1.
6. Al Ibda'a Private School for Girls
Al Ibda'a School is one of the schools in Saudi Arabia that joined us this year. While it is accredited by AdvancED since 2012, Ibda'a School has just celebrated its 25th year this year. You can know more about Al Ibda'a School through our article.
7. Sinad City School for Special Education collaborating with Tatweer Education Holding
Sinad City is a one of a kind institution in Saudi Arabia that is specialized in Special Education. With the collaboration of Tatweer Education Holding, Sinad City provides education and services to special needs children from age 3 till 18. Sinad City has
8. Ja'alan Private School
Considered the first school in Omar to use Skolera-LMS, Ja'alan Private School joined our community this year. Mr. Hisham Hammam, our marketing director, visited the school and signed the contract with the chairman of Jalan school, Eng. Amer Al-Muta'ani.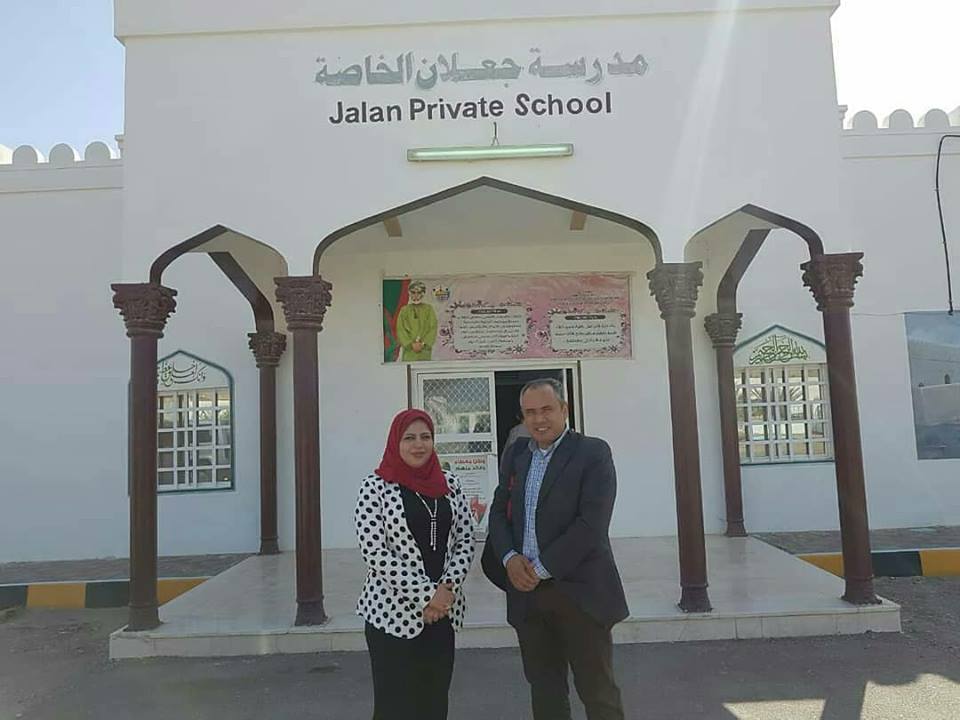 9. Al Omran Private School
Al Omran school is another school from Oman that has started implementing Skolera-LMS. Al Omran offers K-12 students both national and British curriculums.
10. Mainflow School
We have also acquired a new member to our community from Kenya. Mainflow School has successfully implemented Skolera-LMS.
Book FREE Live Demo Now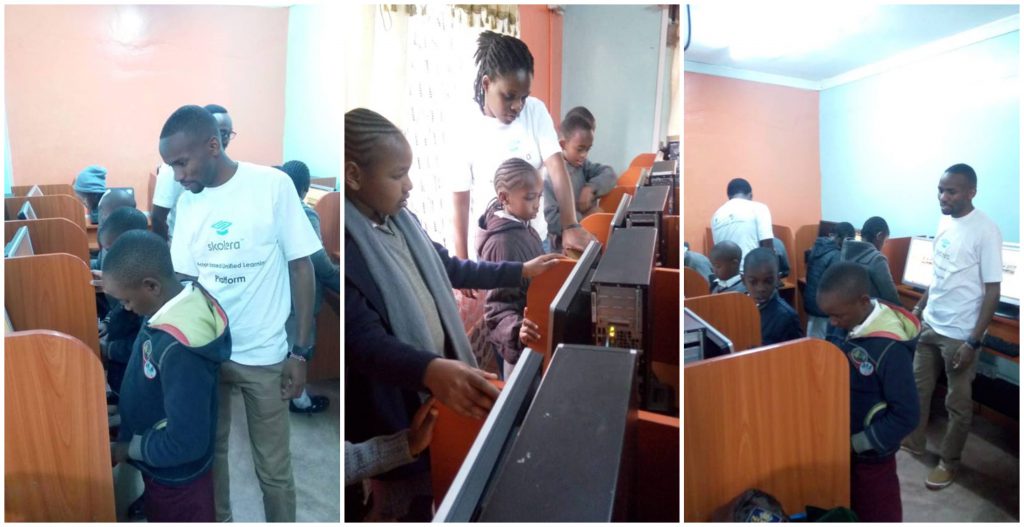 Moreover, members from @iLabAfrica visited the school to train students on how to use the system.
If you have not tried Skolera – LMS before, you can request a free demo.
Here are all the features of Skolera that have been added or updated in Version 5.6:
Skolera – LMS now offers teachers the option to build a lesson plan that is easily searchable and shareable. In less than 5 minutes, teachers can generate and build-up a lesson plan that fits their students and school. Unlike paper-based lesson plans, the ones on Skolera allow you to find the lessons you need instantly.
This version of Skolera provides tool to create the grading systems that your school needs. Educators can build and tailor grading systems that are as intricate and detailed as they need them to be.
Skolera – LMS also added the Access Control List feature, which allows school management to control who can see and do what on the platform. Different users can be given different permissions and permission levels through the Access Control List by combining them to groups, each group given specific permissions. Individual users can also be granted extra permissions.
Skolera offers a new question bank where teachers can save all their quiz questions. Questions can be categorized according to subject, topic, type of question, and difficulty level. The question bank saves teachers time and effort by allowing them to import questions directly to the quizzes.
Skolera – LMS has also released a new mobile application for parents to help them monitor their children in a much easier way. The app allows parents to access their children's attendance, assignments, exams, as well as contact their teachers. To know more about our mobile application, click here.
As you can see, it has been an eventful year for us. Check out Skolera LMS to learn more about how it can help your educational institution. You can also check our blog regularly to follow the best practices and the latest technological advancements in education.
Create Free Account
[os-widget path="/amyashraftharwat/survey-12-26″]