Schools are now switching to remote learning. Remote learning is an educational experience where you use various tools like a computer, tablet, mobile phone, the Internet, and online materials. It is now how schools work in most countries all over the world, post-COVID-19. Whether this will go on or not is still not decided.
'Does anyone hear me?' is a question repeated a lot by school teachers these days in virtual classrooms, wondering if they still have their students' attention or it is lost! So how can you motivate your students using remote? And how can you have them engage with you more via virtual classrooms? Here are some of the best tips from experts in remote learning and teaching online.
Get started Skolera for FREE
1. Using Tools for Students Interaction
Bindi Clements, an English online teacher with about 15 years' experience, recommends using communication as well as interactive tools available in edtech platforms in order to benefit the most from the time remaining with your students online. Here are some of her ideas:
Polls and Tests.

  Set polls as a way to open up discussion for your students. Also, sending tests online now only takes a few minutes no more using different LMS or applications.

Chatting

. Bindi believes that virtually chatting with students is a big key element in remote learning. You can use the chatting box as a way to reinforce instructions or "backchannel with a struggling student with private chat.", by getting students to share answers, opinions, ideas etc.

Recording.

Record short videos and send them to your students. Encourage them to interact with the videos (you may ask them to focus on the way you pronounce certain words, e.g., if you teach English).
Try our free Skolera LMS demo by checking our website here.
2. Remote learning: Teaching Responsibility
Remote learning is a marvelous chance for teaching responsibility and independence. Publish a list of the lesson plan before the virtual classroom starts by a few days. This way, for example, if you work as an English teacher, you could post a video on the new vocabulary in the lesson a few days prior, for them to get to know them.
This way, students will be able to have more responsibility and independence. Moreover, this is a great way for motivating them as well. This technique also guarantees using the virtual class time in the best way possible.
On the other hand, setting a copy of the lesson plan, or simple notes of it, in front of you during the virtual classroom will act as a reminder of when to show a video or refer to the presentation, for example (read "LMS: 5 Qualities to Be Your Students Favourite Teacher").
Virtual classroom is not a new term in the edtech world. In fact, BBC Learning Youtube channel has dedicated a video on it in 2017. And many educational organizations have been offering online learning for several years now.
However, using remote learning and virtual classrooms in such high-scale worldwide definitely never happened before. Skolera LMS platform allows teachers to save the virtual class video or lesson and send it to students, when needed. Saving these videos could also be an advanced way of teacher personal assessment, for future reference.
What Is the Importance of School Management Systems?
Skolera school management system (SMS) is a significant development to all LMS. It's not just a remote learning system; it's a school management system, and content management system, and financial and administrative management system for schools (read "How to Pick the Wrong School Management System").
With schools suspended in over 100 countries worldwide due to COVID-19, various issues were reported on unspecialized school and content management systems.
One of these problems was the overwhelming amount of texts and messages sent and received between parents, teachers, and students. Some teachers even said their mobile phones stopped or froze because of the frenzied messaging on WhatsApp groups after the spread of COVID-19 and school suspension.
For this, it is very important to dedicate a content management system as well as a school management system (or LMS) to manage the whole learning process. Organizing and managing the remote learning process in schools and setting rules and systems helps reduce anxiety and stress off the teachers, especially during the COVID-19 crisis.
Benefits of Skolera Virtual Classroom
One of the benefits of Skolera virtual classroom is the videoconferencing feature. Skolera LMS doesn't only allow video calls between two people. It applies to a whole group of students. It will actually look just like the below picture of the state government's meeting via videoconference, a few days ago.
On the one hand, this lets teachers directly interact with all students. On the hand, the "hand raising" feature in Skolera LMS allows the teacher to ensure rules are followed in the virtual classroom.
Join Skolera Now for FREE

Credit: Youm7.com
If a teacher prefers to maintain a rule where students only speak when the explanation is over, they can do that. If a student needs to urgently say something to the teacher, however, they can press the "hand raising" button, asking the teacher to speak.
In addition, Skolera gives teachers to 'mute' students. This is something many teachers prefer, in order to manage the virtual classroom better, deciding who's allowed to speak. This way, every student gets their right to speak (a good way of managing time in remote learning).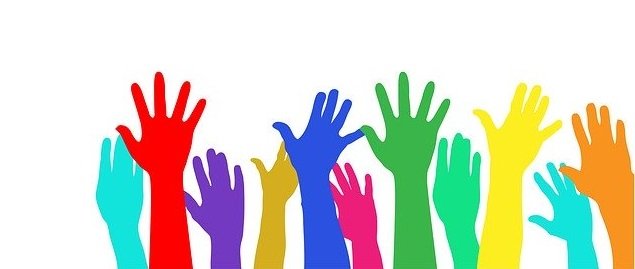 There is another view on this; some teachers don't use the 'muting' option. They see that students should learn how to read the room and decide by themselves when to speak and to choose to stay quiet.
Though this is a very good point, this option proved its efficiency for many teachers who already started using our virtual classrooms.
It's a very beneficial option, especially for teaching young students who are still learning how to communicate with others.
If you want a peak on some of our latest updates, check "Skolera LMS Launches Its Newest Features for V. 6.0."
3. Getting Familiar with the Remote Learning Program before Class
Practice the distance learning system or application you use at least half an hour before the start of the virtual classroom. This exercise will enable you to use the system until you have control over everything during class.
Encourage your students to use the various tools in the system and emojis and use them yourself.
Before starting the virtual class, while waiting for the rest of the students to come online, you can play a game as an ice-breaker: "two realities and one lie." It is an old but interesting game. For example, the student tells us two facts and one lie without knowing the lies from the truths. Then comes the turn of their peers to guess the lie.
4. Remote Learning: Videos and Gamification
Bring your lessons to life by introducing some fun into your students' souls. Most education professionals see this extremely necessary.
 Try to foster teamwork and cooperation spirit among your students, especially while staying home for long weeks and being separated from the social life they are used to. Now, they desperately need to feel reassured and that productive work is the way to succeed and get over this crisis.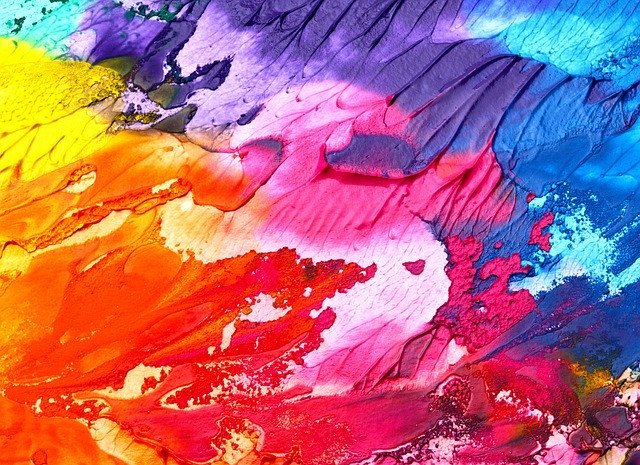 For example, you can divide your students into groups and assign them to "treasure hunt" something. So each group is given a list of various questions to find answers for.
Also making the lesson video, be it recorded or live, full of visual stimulation is another amazing way to maintain your students' focus. For example, move out of the camera window from time to time. You can also use colors (in the files displayed on the screen), photos, videos, and music. All of this enhances students' interaction with the virtual classroom and makes the lesson more interesting.
5. Discussions
Many teachers have noticed over time that their students' reactions during the virtual classroom differ from what they were like in school. For example, the personalities of shy students who were known with their quiet voices in school changed completely on the Internet and during virtual classrooms; they were more able to express themselves and communicate.
Distance education creates a space for students to comment on lessons and participate in various discussion activities that give them the opportunity to learn how to use technology in a beneficial, creative way and, most importantly, in a safe environment!
The school and parents have an important part to play in the success distance education. The teacher has a pivotal role in it. The crisis in the world's outbreak of the corona virus has proven an important and well-studied matter, which is the importance of teachers.
Had it not been for teachers, there would be no doctors working day and night in thousands of hospitals at this moment to save the lives of people with this disease. Without teachers, there would be no scientists in most countries working hard to discover vaccines and medicines. This virus has taught us that education is our path to the future … it is the only one!
To follow up on the newest trends in education and learning management systems, check our blog on a regular basis. You can also know more about how to help your school through Skolera through our website.
Create Free Account
Resources:
https://www.timeshighereducation.com/features/will-coronavirus-make-online-education-go-viral#survey-answer

.

Image 2 source:

Rawpixel.com.