The typical school day is often imagined to be busy, hectic, and even quite dynamic. This is truly the case for most schools around the world, especially when school admins rely on the traditional means of managing the school. However, many of the tasks that contribute to this perceived chaos are administrative in nature and could be streamlined with the use of a Student Information System (SIS). That's why, implementing a Student Information System can create a more organized, effective, and engaging learning environment for both teachers and students at school. Before we discuss Student Information Systems, let's circle back to its essence: educational technology. What is educational technology? And why should schools care about implementing it in their classrooms?
Educational Technology: Should schools care?
If you think about it, we can view the concept of educational technology as a sort of "Swiss Army knife" in the classroom. After all, it is a versatile tool that can do various tasks and can dramatically enhance the learning experience for students.
Ever heard of interactive whiteboards? Educational apps and online learning platforms? Educational technology, with its many forms, offers a variety of resources that inspires students to engage, collaborate with their classmates, and gradually develop the skills they really need for the modern workplace. You can even say that students have a toolbox full of tools that can make learning fun, interactive and accessible.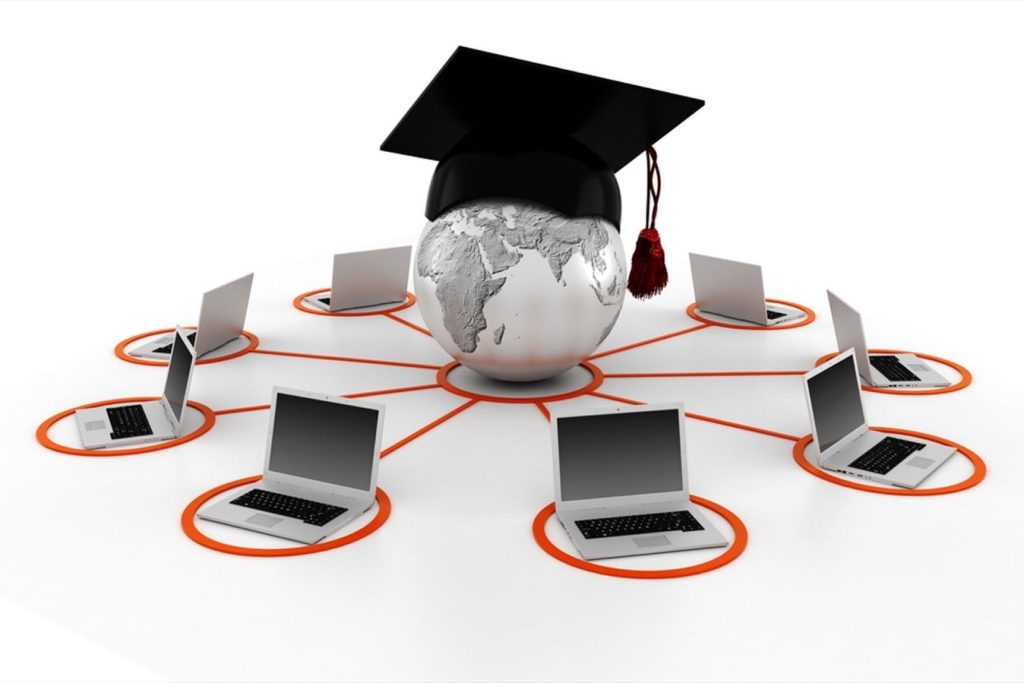 There are many reasons why schools can use educational technology in classrooms. Increased student engagement is one example; educational technology provides a variety of interactive and multimedia tools that can help students engage with the content and become active participants in the learning process. Some schools are even interested in incorporating EdTech to bring personalized learning into action. This is certainly because personalized learning enables teachers to tailor curriculum and learning activities to the specific needs and interests of individual students.
The COVID-19 pandemic has accelerated the adoption of educational technology, with many schools and universities transitioning to online and hybrid learning models in response to the pandemic. This has encouraged more software companies to emerge in the past few years that offer solutions to simplify work for teachers in schools. One example of a solution that tremendously assists teachers is the Student Information System.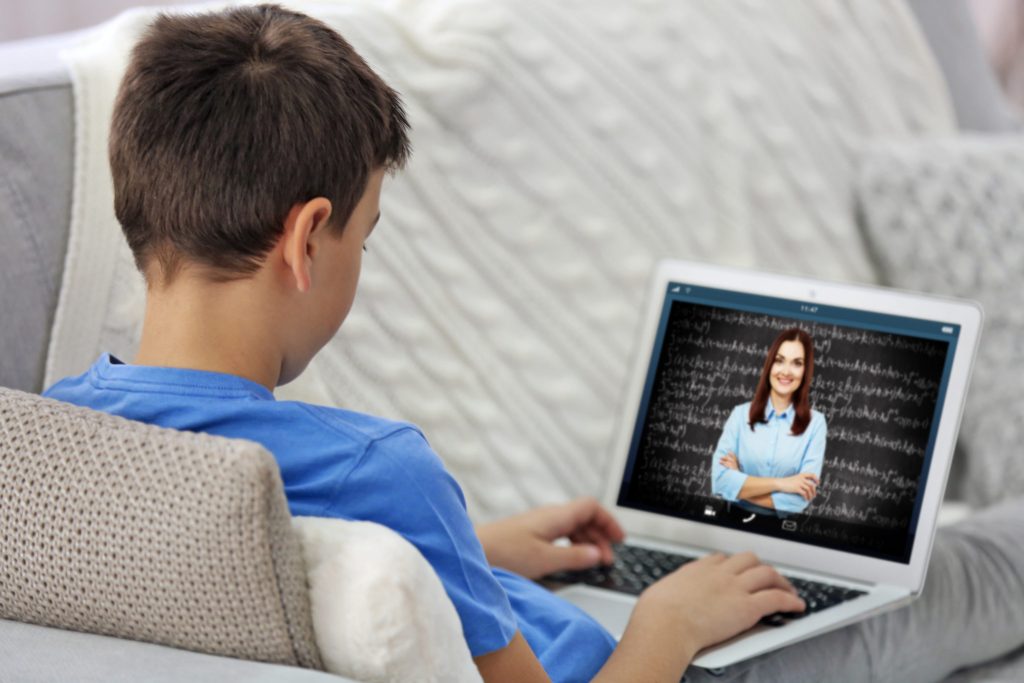 What is a Student Information Management System?
A Student Information Management System (SIMS) is a digital platform or module that helps educational institutions manage their students' data online easily and seamlessly. This platform is specifically designed to handle all student affairs: personal information, contact information, reports, school history, attendance, tests, and more. 
Schools prefer using a Student Information System to simplify the collection and documentation of students' data into a unified platform. Usually, a Student Information System is a module within a wider platform, which is the School Management System (SMS). 
Purpose of Student Information Management System
"It is not about technology; it's about sharing knowledge and information, communicating efficiently, building learning communities and creating a culture of professionalism in schools. These are the key responsibilities of all educational leaders." – Marion Ginopolis
Several statistics indicate the growing importance of Student Information Systems in education and the phenomenal impact they can have on student outcomes and administrative efficiency. In a report by EdSurge, 80% of school districts in the United States use a student information system.
Recently, Kahoot! created an online survey of 1,516 teachers, only to conclude that there is a dramatic increase in the teachers' use of data to make decisions about instruction, especially in U.S. schools.
Advantages of Student Information Management System
"Data is a precious thing and will last longer than the systems themselves." Tim Berners-Lee, inventor of the World Wide Web.
The implementation of a Student Information Management System can provide amazing benefits to educational institutions, including improved data management, increased administrative efficiency, enhanced communication, and greater student engagement.
Seamless handling of student data 
With a Student Information System, school admins will be able to digitize the whole admission process, register new students, allocate student to different classes, record student data, and maintain yearly academic reports. What is also great about a Student Information System is that admins and teachers can oversee everything about the student's progress: behavioral, academic, medical, etc. 
Several platforms that offer Student Information Systems can also enable schools to reach new students and families online. Online school enrollment has become quite popular, especially during the COVID-19 pandemic when everything became digital. School admins can create online registration forms and organize the different fields to be included in the form.
These systems also allow school administrators to easily manage parent data. In an SIS platform, names, phone numbers, email addresses, and more can be included. 
Organized management of day-to-day affairs 
A school's daily affairs and tasks are usually hectic and complicated for admins and teachers. These can be in the form of taking student attendance, assigning break duty to teachers, setting meetings, etc. With a Student Information System, school admins and teachers will be able to easily record this data on a digital platform that will be kept within a cloud storage. 
A Student Information System allows schools and colleges to manage all student-related data from a single, unified platform. It enables teachers and admins easy and quick access to data related to admissions, attendance, grades, performance, and more, without the need for multiple systems.
Great reduction in teacher workload 
A Student Information System can help teachers save time on administrative tasks like test grading and lesson planning. For example, some SIS platforms within Learning Management Systems can automatically grade assignments and quizzes, and provide analytics that can help teachers monitor student progress and identify areas where students may need additional support.
Effective maintenance of student retention 
Student retention is a concept that schools have lately started focusing on. Student retention is a huge part of a school's overall enrollment management strategy. That is why schools should certainly make this their top priority: providing students with the support and opportunities they actually need to grow and thrive in a positive environment. This can definitely be implemented using an SIS platform; eventually, schools will ensure that students have the best chance of success. 
Easy scheduling of parent-teacher meetings 
Student Information Systems include scheduling tools that allow teachers to book appointments with parents at their convenience, and vice versa. These tools can be integrated with the school's LMS and can allow parents to view available time slots and book appointments without needing to contact the school or teacher directly.
Usually, SIS platforms provide automated reminders to ensure parents remember their scheduled appointments and reduce the likelihood of missed meetings. For example, the Student Information Management System can send emails, text messages, or even phone calls to the parents at school. The meeting itself can also be carried out virtually via the LMS platform itself. 
A Student Information Management System certainly paves the way for teachers, students, and parents to seamlessly communicate with each other. This system allows teachers to send automated notifications to parents about student progress and also encourages the parents to communicate with teachers about any concerns they may have in general. 

Complete tracking of student workload
All teachers know that tracking each student's workload is essential for various reasons. It is quite crucial to make sure that students are not overwhelmed with school work, to help those who might be struggling with managing their time, and to monitor their workload to ensure that it aligns with the school's educational goals.
Using a planning tool in an SIS system, teachers can provide students with a planner or calendar to help them plan their time and manage their workload. Students, in turn, can use this system to track their various assignments, deadlines, and other important dates.
Enhanced efficiency for teachers
A Student Information System automates time-consuming tasks like report card generation, grade tracking, attendance tracking, and more. This gives teachers and administrators enough time to spend on teaching and less to spend on administrative tasks.
The system also provides real-time data analytics – a great benefit that helps administrators and teachers make good decisions about curriculum development, student support services, and resource allocation.
Why choose Skolera's Student Information System?
Skolera is a Unified Learning Platform that employs cutting-edge technology to help manage K-12 educational institutions. It serves as a foundation for a comprehensive academic and administrative operation of schools. 
Skolera caters to educational institutions that use various unconnected systems to carry out daily tasks, which may be daunting and time-consuming. We offer a:
-Learning Management System (LMS)
-School Management System (SMS)
-Content Management System
Within Skolera's School Management System, schools can enjoy the best Student Information System (SIS) that offers useful features for admins and teachers. 
Skolera's online Student Information System allows schools to easily manage student data like admission, transfers, withdrawals, student exemptions, exam lists, government-related papers, reports, and more.

Some of the features provided by Skolera's SIS are:
Registration/Admission Management

Student Categories Configuration

Student Records Management

Submission Form Customization

Online Applicant Registration

Parents Data Management

Siblings Configuration

Student Allocation to Classes

Student Allocation to Elective Subjects

Student Transfer between Classes

Student Remarks Record

ID Cards Generation

Student Hostel Management
Skolera's School Management System
Skolera SMS is a fully integrated School Management System that is a part of the Unified Learning Platform. It includes a range of tools designed to assist school management personnel in effectively managing the administrative tasks required to operate an educational institution. 
The implementation of SMS in schools facilitates the smooth and effortless flow of information, allowing school principals to access the information they need at a time that suits their workflow. Additionally, Skolera's SMS provides real-time information, enabling principals to make relevant decisions that align with the school's daily activities and events.
Integrating a School Management System within your educational organization can simplify the management of various school affairs, such as finance, HR, teachers, students, payroll, payslips, library, school transportation, inventory, and reports. This can be accomplished effortlessly and without complications.
In addition to a Student Information System, Skolera's SMS offers the following: 
Finance Management System

Human Resource Management System

Communication and Collaboration features

Reports System

Bus/Transport Management system

Inventory Management System

Library Management System
"Technology can amplify great teaching but great technology cannot replace poor teaching," Andreas Schleicher
Skolera's solutions provide an ideal space for teachers to efficiently and consistently try out new teaching methods, monitor the progress of their students, and evaluate them with ease. This allows educators to fulfill their duties promptly and efficiently without any hassle. For more information on the benefits of Skolera's SMS, check this infographic. 

Difference between a Student Information System and Learning Management System
In essence, Student Information Systems and Learning Management Systems are tools that schools use for managing student data and enhancing the learning process. Let's take a look at the key differences between these two systems. 
Student Information System
A Student Information System is designed to manage student data regarding admissions, registration, enrollment, attendance, grades, transcripts, and other administrative functions. SIS is mainly used by school administrators and staff to manage student data; it is not designed to facilitate the learning process. 
Learning Management System
A Learning Management System is generally created to facilitate the learning process as a whole. LMS allows teachers to create and manage online courses, upload and share course materials, track student progress, facilitate discussions, and administer assessments. LMS is primarily used by teachers and students to facilitate the learning process, and it is not designed to manage student administrative data. 
To sum this up, while both SIS and LMS are quite indispensable systems for managing student data and enhancing the learning process, SIS is more focused on administrative functions, while LMS is intended for facilitating the learning process.
Why choose Skolera's LMS?
There are countless reasons for educational institutions and schools to start implementing an LMS. LMS solutions can:
Facilitate learning processes such as communication, content, and tracking of student progress

24/7 access to content for students

Provide excellent academic outcomes through the integration of engagement and gamification into the platform

Make virtual learning easier through web-conferencing integration

Collect and store student data

Integrate assessments and evaluations of learning  

Include calendars for keeping users updated about school events, deadlines, etc.

Manage user affairs in friendly, personalized interfaces

Facilitate notifications for easy user-to-user communication

Store data and content in a cloud-based storage system

Manage and register courses for students
Check out Skolera's recap of 2022!
Is It Time to Implement a New LMS at Your School?
Skolera aims to drive education forward by providing the best digital solutions. If you want to find out more about Skolera's award-winning and trusted LMS (along with its CMS, SMS, Communication Platform, Reports Engine, and Virtual Classes) and how best to implement it for your educational institution, feel free to contact our team of educational technology experts who will be happy to discuss and offer recommendations based on your school's needs. 
Book a Free Demo with Skolera Now!
Student Information Systems have become a vital component of modern-day education systems. Recently, there has been a growing, unprecedented demand for smart, automatic decision-making solutions in education. SIS solutions help teachers make good decisions about instruction as it allows them to focus more on student learning and less on administrative tasks. Ultimately, investing in a Student Information System is a certainly wise decision for educational institutions looking to improve their operations and provide quality education to their students.