Role of an Administrator in a school, what makes them special?
"The real role of leadership in education… is not and should not be command and control. The real role of leadership is climate control, creating a climate of possibility." – Ken Robinson, British author, speaker, and international advisor on education. 
Whether you are a teacher who is looking to working on yourself to become an administrator, or a current administrator who wishes to expand your knowledge and learn more about the job, this article will definitely help you.
We will explain all aspects regarding school administration, from the role of an administrator in a school to the impact and value that he/she brings.
Get started Skolera for FREE
School Administrator: Meaning
Administrators typically work in schools and universities. They are responsible for overseeing administrative tasks in educational institutions by making sure that the organization runs according to the expected rules and regulations.
This qualifies them for managing personnel in the school or university like teachers, heads of departments, and other non-academic staff. 

Why is administration important in schools?
Overseeing teachers and heads of departments 
School administrators are necessary for the successful and effective management of a school.
A school administrator should ensure a smooth and stable implementation of the school system through good recruitment of teachers and heads of departments, consistent monitoring of the staff's workload, and making the necessary amends when things do not go as planned. 
As one of the school's heads, a school administrator is directly responsible for leading both the teaching staff and the students to work better and succeed. Therefore, a school administrator must be able to demonstrate the importance of unity and collaboration in times of crisis or change.
In any organisation, a good leader possesses and reveals strong and proactive decision-making skills during times of need.
Enhance and encourage students' achievement and academic progress
An effective leader in any organisation has a positive and faithful mindset with those around him/her. That is why a school administrator is one of the pillars for keeping the school up and running; he/she should consistently embolden students to do their best and encourage progress and growth within any student.
This will definitely keep the school a positive environment for existing students who might need inspiration from time to time and will embrace the newcomers into a safe and healthy learning environment. 
What are the qualities of a good school administrator? 
Successful schools are built upon the shoulders of good decision-makers and strong teachers. That is why a good administrator is an essential part of any educational organization. He/she is the one who runs the school, supports his/her staff, and is not afraid to take forward steps for the stability and continuation of the school's future.
Therefore, you need to possess several school administrator skills to become a successful school administrator. 
This article specifies more details about the job's required skills and what to expect.
Good listener and team-friendly
As the head of the school, you are the person who takes decisions and gets things done when it comes to taking action. That makes you the ultimate decision-maker in the organization. However, it is important to acknowledge the power of teamwork and collaboration as second opinions make the difference most of the time.
Given this, learn to be a good listener to other opinions and views. This will gain you the respect of your staff and will take the pressure of decision-making off your chest for some time.
You need to understand that a good leader is not afraid to learn from others' opinions and actually implement them in real life. By creating a safe and open space for contribution, your team will learn to be outspoken and make them grow as independent decision-makers as well.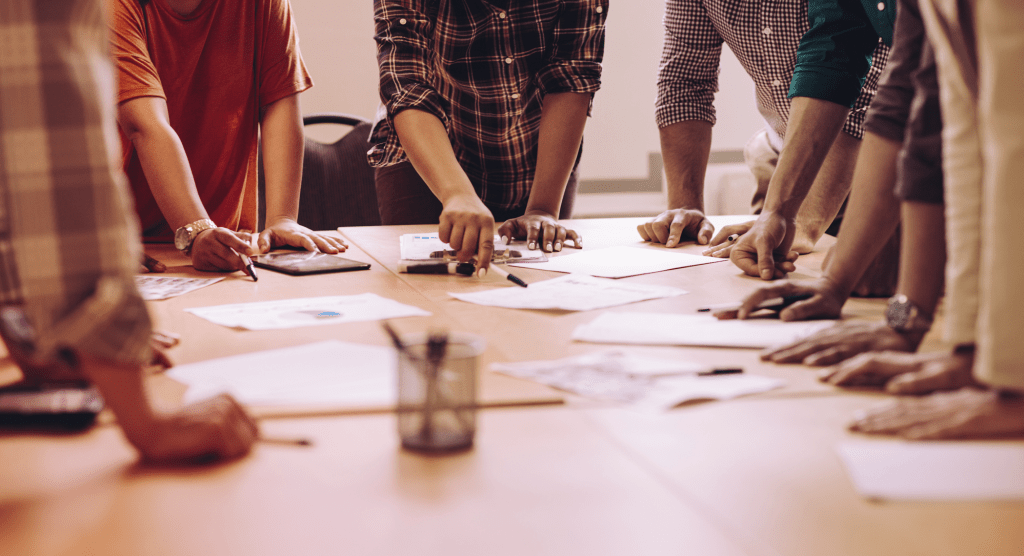 Problem solver and proactive
School administrators usually face different situations every day that might even be new for them at times. The key to a successful administrator lies in their problem-solving skills. When you make a decision, can you find effective solutions that do not put other parties at a disadvantage? Are you willing to think and act resourcefully?
You need to think about these qualities and try your best to work on them. You should also understand there is no instruction manual on how to do things the right way. A good leader can be proactive enough to make a change even when problems seem to be unsolvable or getting out of hand. 
Open to change and flexible 
Nobody likes an old-school boss (pun intended), let alone someone who works with different kinds of people of all ages. To become an acknowledged administrator, you need to possess enough flexibility that will keep you out of a set mould in running the school.
Each school year is different from the previous one. Rules change, students change, and nothing stays the same.
So while you need to make sure that the school does not go astray, you should also balance this out by introducing new teaching techniques, reutilizing old resources, and implementing different measures in administration. 
Updated on newest movements in educational administration
An administrator must update himself/herself regularly. Because everything in education keeps changing, a good administrator should strive to keep updated with all that new techniques and media.
This will help him/her get acquainted with all that for the sake of the school's always changing students that need constant developments. 
There is usually an intimidating aura when it comes to school administrators dealing with students. This is because, throughout history, the teacher-student or school head-student relationship has been quite a complex one that is never smooth or friendly.
If you are a current school head or you are looking forward to getting promoted to one, you need to reflect on your relationship with the students around you.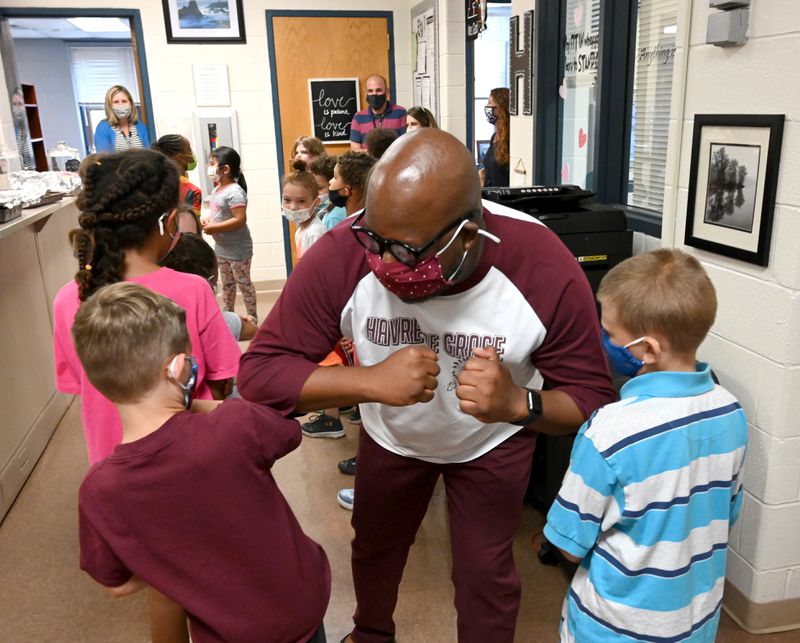 Do you provide them with an outside-class safe environment for talking about their problems and worries? Do they come to you when they need assistance and adult advice?
These are some things you should consider before you become a school head.
Establishing a reliable and trusted relationship with your students will boost your position in the school and will help cultivate a healthy and relaxed atmosphere for the students. 
Join Skolera Now for FREE
What is the key role and responsibilities of a school head? (Role of administrator in school)
Recruiting staff, providing training 
One of the roles of administrators in a school is the recruitment process. This entails the recruitment of teachers, heads of departments and even admin specialists that would join the school staff.
A school head might also be asked to provide training if necessary and carry out orientation sessions to explain the school system, policy and working environment. 
Monitoring and supervision of staff
A key element of administration is the ability to organize the staff's tasks and monitor their workload. The school head does not sit in his office expecting everything to manage itself.
Usually, a school administrator should supervise the staff, their assigned tasks, have a round of the classrooms and ensure everything is working according to plan.  
Communicating with parents
Another role of an admin manager in a school is that he/she must preserve a connection with the parents. A keen school administrator should consistently organize parent-teacher conferences to keep the parents updated about their children's progress, news and important announcements. 
Preparing calendar for school academic year
One of the school administrator's duties is to plan and prepare each academic year's calendar that should set expectations for the teachers and students alike. One advantage of doing that is that everyone would have an idea about the goals and details of the academic year. 
Representing the school in events, parties
Of course, a major responsibility of a school head is that he/she should be the school's image in social events and important occasions. They might be required to give speeches and hold talks that address parents and potential students at school. 
Managing and overseeing students affairs

 
Usually, a school head participates in student-related matters like providing academic consultations, recommending subjects according to expected college entrances, overseeing students' academic progress and granting support when necessary. 
Last May, Skolera the best school management system held a live webinar where a discussion took place about the steps of supervision, the roles and language of the supervisor, and some insightful tips on how supervisors can deal with their teams.
Skolera holds special monthly webinars on everything school-related. If you want to watch a recording of the live webinar, you can follow this link.
You can also register in our newsletter to follow up on each new webinar that will be held in the future.
Teachers' problems with the school principal
After discussing the role of an administrator in a school, it is time to bring up teachers' problems with school heads as well. When teachers feel truly supported, a positive school environment and great student achievement will ensue.
But how school administrators can deal with teachers involves more than simple meetings and instructions.
Sometimes school administrators can be a burden for teachers so they fail to work properly. Let's discuss the problems that teachers face when dealing with an inefficient school head. 
Problem #1

Not listening to their concerns/problems/feedback
School heads should be ready to listen to teachers' concerns and complaints. Since you are the most important decision-maker in the school, it is your job to make sure the academic staff is on board with all the decisions that are taken at school.
When you ignore your teachers' remarks, they will little by little start to feel unappreciated and that will lead to poor conduct.
Problem #2

Not providing constructive criticism/proper evaluations
One of the problems that teachers face when dealing with school heads is the lack of communication when it comes to performance. Lots of school heads make this mistake.
They either refrain from giving teachers feedback to improve their performance or they constantly give negative comments without the intention of actually helping teachers get over their shortcomings.
This leaves teachers frustrated, confused, and discouraged about their roles in the school as they might feel like they are not growing or gaining proper experience. 
Problem #3

Not supporting teachers' decisions
A teacher's management of the classroom is his/her own responsibility. It is important, however, that you are on the same page when it comes to discipline for example.
If a teacher decides on a certain form of discipline for a misbehaving child, you must assist him/her in the execution of that discipline.
Lots of school heads do the exact opposite; they change their behaviour with undisciplined students. This discredits the teacher's credibility and undermines his/her authority.
Read more: Confessions of Egyptian teachers on their relationship with students.
Start With Our Free Trial
Problem #4

Not supporting teachers before parents
When parents complain about a teacher's choice of discipline or their child's grades and the administrator takes the parent's side, this weakens the teacher's image in front of the students and the parents.
This lack of support can make the teacher uncomfortable working with the school head because they will feel they are being uncooperative and unsupportive. 
Read more: Little known facts about school administration.
How administrators work with teachers
As a school administrator, you should have realized by now that a good relationship with the teachers can get you a long way. After we have discussed the problems that some teachers might face with school heads, it is time to talk about all the responsibilities of a school head in dealing with the teachers. 
Giving them proper feedback
We previously discussed how feedback given to teachers is necessary for the healthy development of the staff. We also talked about how not giving constructive criticism can be a nightmare for teachers working at the school. That is why giving proper and detailed feedback will make your teachers appreciate you and will lead to effective results.
Building a teamwork culture
As a school head, try as much as you can to give your attention to building a good rapport with the staff. This will help make the work environment less stressful and more comfortable for all those involved.
Keep reminding your staff that you are all together in the same boat and that you are working towards a common goal. These concepts will stay in their minds and will drive them towards hard work and dedication. 
Establishing ground rules for dealing with students
With good leadership comes a solid system. That is why before the academic year, make sure to carry out orientation sessions for current teachers and new teachers where you can implement the rules needed for dealing with students.
Be on the same boat regarding discipline, student support, teaching techniques, and everything related to the student-teacher relationship. This will maintain a unified voice for the students which helps in creating a cooperative spirit. 
Planning and dividing workload
Do not forget to keep a neat schedule for the tasks you need to be divided among the teachers. When everything is planned from the beginning of the academic year, things run smoothly throughout and inconveniences are kept to a minimum. 
Maintaining safe space for regular communication and followup 
Of course, a supportive school head is one who opens their office at all times to follow up with teachers and ensure everything is run smoothly. What will also make you look supportive in front of the teachers is that you create a safe space for teachers if they need unrelated-to-work support and advice.
When teachers feel like you have their backs and are ready to assist whenever possible, they will definitely perform and be more motivated to work. 
Advice from experienced administrators 
We all know that there is no instruction manual on how to run a school properly. Each school head encounters different situations with different methods of dealing with them. However, there are essential skills and mindsets that school heads need to possess to get the best out of their time at the school.
To be a successful leader, you must at first be prepared to adapt to new techniques in administration and maintain an eager mindset where you are keen on learning.
We have gathered some valuable tips from experts in the field so here are several pieces of advice to consider when you decide to become a school administrator. 
Read this article about the job profile of a school administrator.
Understand that progress takes time
Once you start working as a school head, you need to keep in mind that progress cannot be created overnight. The key to rewarding school growth is patience and consistent hard work. 
Some school heads get preoccupied with the administrative tasks and heavy workload that they forget about the welfare of the students. It is important to acknowledge that the students should always come first when making decisions and making any school modifications. 
Here's a short video about why school HODs prefer Skolera!
As a school administrator, you should always think about what is best for the school and the welfare of the teachers and students. Nowadays, e-learning has become a valuable part of education in educational institutions and schools especially.
Because technology has found its way into every part of our lives, it is normal to play a big role in schools and universities as well.
E-learning platforms have now emerged to cater to schools and teachers all around the world. As a school head, it is time you rethink how you can incorporate technology into curricula and day-to-day teachings.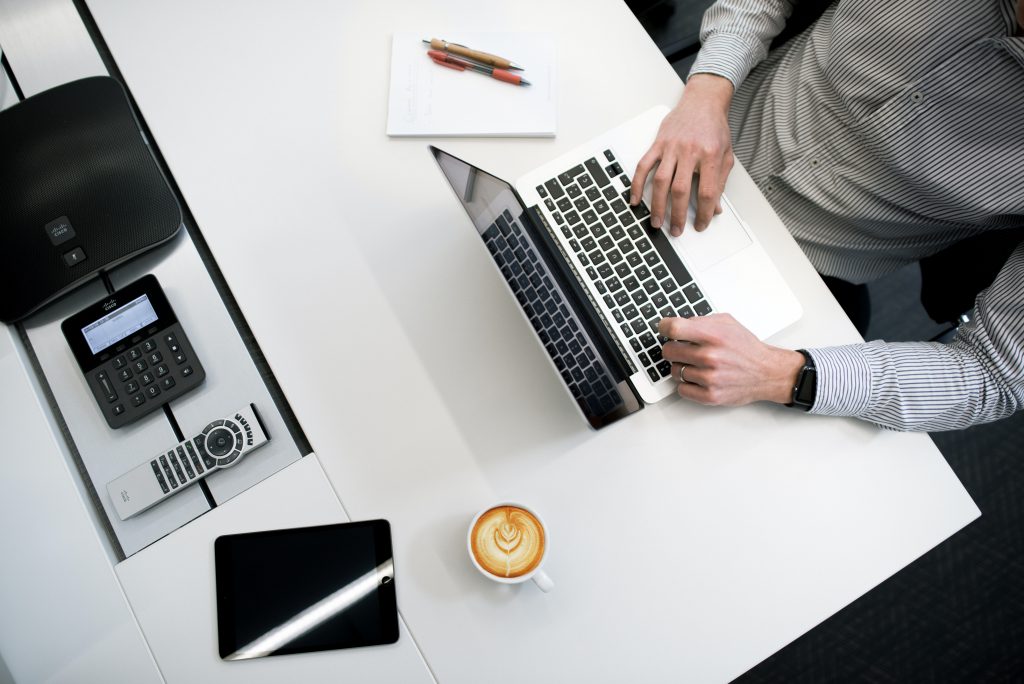 This can be manifested in several aspects of education, including integrating technology in daily classes, activities, and even assessments.
It has been proven that technology in learning helps students achieve higher grades because of their increased engagement with the class. It also saves time for the teachers, which in turn helps them focus better on the class and identify their students' needs and gaps in understanding. 
Book FREE Live Demo Now
Read this blog to find out more about educational technologies and Skolera's platform.
Visit classrooms in action 
A professional school head is one who frequently performs class visits to check on teachers and ensure that classrooms operate smoothly. This will give you a general idea about what happens in the classroom and will enable you to assess and evaluate teachers' performance as well. 
Reward promising behaviour and encourage teacher professional development
Effective leaders are those who recognize the skills and capabilities of those around them. That is why you need to always keep an eye on teachers and students who display hard work and dedication to reward them when you can.
This will keep your team much stronger and more willing to go the extra mile because they know they will be appreciated. Throughout the academic year, you can encourage teachers to enrol in teacher professional development courses so that they stay updated on the newest trends in education.
Read more: Skolera's webinar on teacher professional development
You need to understand that no school administrator learns the know-how of the job right away.
Keep in mind that constant learning and trial and error are keys to effective school management. You will learn from those around you, experiment with different techniques, and determine your management style after years of experience. 
Know that you're not a superhero 
If you are a school administrator for the first time, avoid doing any changes in your first academic year. This will allow you to take your time learning about the school, get acquainted with the staff and gain enough experience to prepare you for the following year.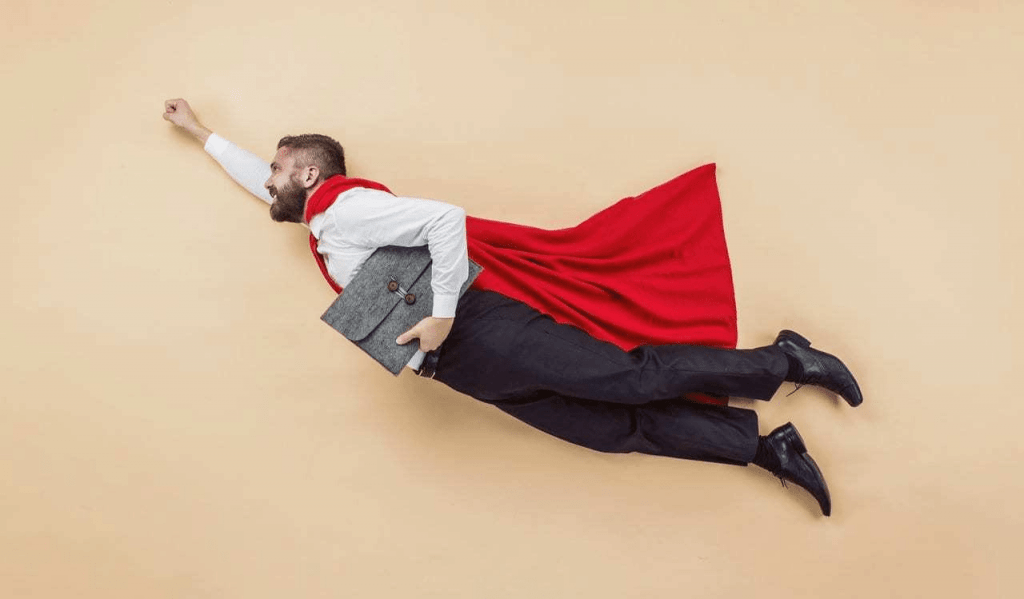 Something that gets school administrators carried away is that they overstress themselves and get busy with lots of tasks during the academic year. However, it is important to allow yourself to rest every once in a while to avoid fatigue and discouragement. 
It is essential that you have the right mindset and skills before you decide to get into school management. This article has discussed everything related to school administration, from advice for prospective school administrators to tips from experts on what makes effective leaders.
We also explained the role of administrators in a school; these will definitely help you as an upcoming school head.
We also asked several school heads for guidance regarding the position, its challenges, and how to navigate it if you are a prospective school head. 
Create Free Account