Modern methods of teaching have become valuable sources for teachers nowadays. After years and decades of using conventional teaching strategies, some teachers have started to shift their attention to different and creative techniques to use in the classroom.
This article discusses traditional methods of teaching along with modern methods of teaching to begin using them in your next lesson!
As Queen Rania of Jordan puts it:
"In education, technology can be a life-changer, a game changer, for kids who are both in school and out of school. Technology can bring textbooks to life. The Internet can connect students to their peers in other parts of the world. It can bridge the quality gaps."
Discover How To Manage Your School With Skolera!
Types of Traditional Teaching Methods 
Traditional teaching methods are called 'traditional' for one reason; they have been around for centuries and are still used in many of today's classrooms. Don't get it wrong though, 'traditional' does not necessarily mean bad. 
However, as much as the traditional method of teaching has proved its efficiency for hundreds of years, it is about time to start searching for different techniques and strategies for the modern classroom.
The first ideas that pop into mind when talking about types of traditional teaching methods are the teacher-centred approach and memory-based learning. 
Teacher-centred approach
In simple terms, the teacher-centred approach is when the teacher dominates most, if not all the lesson time. She/he is responsible for the lesson planning, execution, delivering information, assigning tasks, etc.
The dynamic is simple: the teacher talks while the student listens.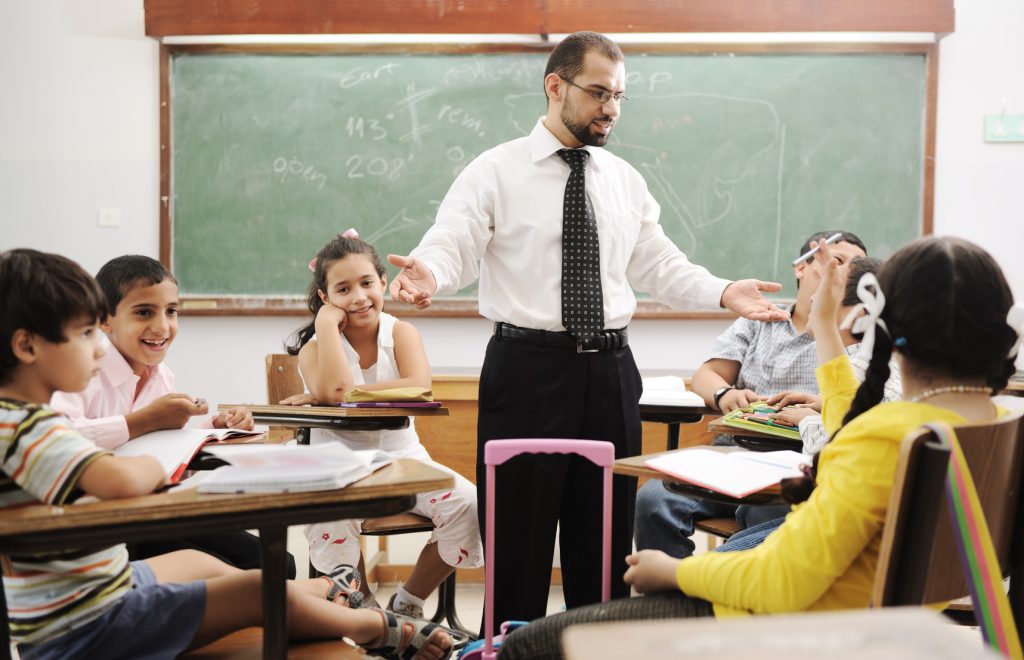 Memory-based learning 
Another aspect that characterizes traditional learning is the memorisation skill that is indispensable to the learning process.
Memory-based learning is based on encouraging students to memorize definitions, concepts, rules and facts for effective comprehension of the learning material. 
Modern Methods of Teaching 
Teachers worldwide have started shifting from traditional methods to more modern teaching methods and strategies. Here are some helpful types of modern teaching methods you should know as a teacher. 
People and children both learn at their own pace. Because of this, customized instruction for students is a wonderful approach to keeping them on track.
The goal of this educational strategy is to adjust instruction to each student's aptitude, needs, and interests.
In schools and universities, the use of technology to improve customised learning is anticipated to grow significantly by 2022.
8 Benefits of Virtual Education You Never Knew Before

Social-emotional learning (SEL)
According to the International Academy of Education, "Social-emotional skills, or 'emotional intelligence', is the name given to the set of abilities that allows students to work with others, learn effectively, and serve essential roles in their families, communities and places of work."
According to research, social-emotional skills can be taught to students and having them in the classroom and at school enhances academic performance.
Students are more likely to retain and apply the material they are taught when academic and social-emotional learning are both incorporated into the educational process. 
Additionally, they weave into their learning a feeling of responsibility, compassion, and consideration for both their own and others' well-being. Thus, learning can be said to touch both the "head" and the "heart," which leads to better-run classrooms and motivated students. 
Here is a guide to Social-Emotional learning:
Request A FREE Demo For Best School Managemnt System Now!
One of the popular modern methods of teaching is project-based learning. Tasks that call for creativity, ingenuity, and resourcefulness can be beneficial for students. Examples include creating a product, a short video, conducting interviews outside of the classroom, or even building a simulation using the course material.
The students should be able to test and obtain feedback on their work towards the end of the project by presenting the finished product to a live audience. The importance of planning, problem-solving, and teamwork would be instilled in the children.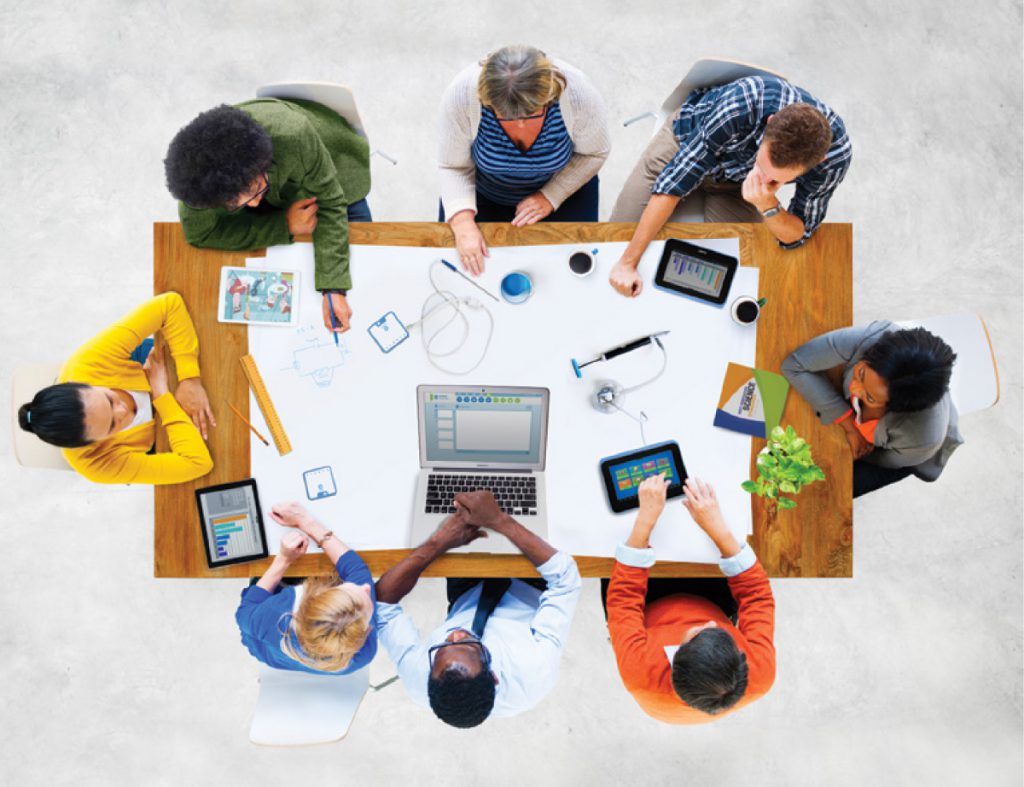 E-learning School: A Huge Shift in Education
A teaching method known as problem-based learning (PBL) involves employing difficult real-world problems rather than the usual presentation of information to students.
If PBL is incorporated into the course material, it might aid students in developing critical thinking skills, problem-solving abilities, and communication skills. For students, problem-based learning has some of the following advantages:
Learn teamwork

Become more literate in research methods and techniques

Understand the tenets of critical thinking

Learn the importance of analytical skills

Become more articulate when explaining concepts and thoughts

Work independently 

Learn leadership qualities
Traditional Vs. Modern Teaching Methods
As mentioned earlier, traditional teaching methods are more teacher-centric and memory-based than modern teaching methods which cater to students' needs and different abilities.
Which is better? Well, that is something that you as a teacher can decide on your own. 
The better questions would be, which method will address my students' skills more? Which method will be more effective with my students' different capabilities?
To help you make a decision, in the next section we discuss the advantages and disadvantages of modern teaching methods. 
Advantages of Modern Teaching Methods
Modern methods of teaching certainly have great advantages that make them appealing for teachers and schools to implement. 
David Warlick, author, educator and public speaker says 
"We need technology in every classroom and in every student and teacher's hand, because it is the pen and paper of our time, and it is the lens through which we experience much of our world."
What do we mean by student-centred? Isn't the concept of education already centred on students? Technically, yes. But in reality, traditional teaching methods are scarcely fair to all students in the classroom. 
With previously discussed modern teaching methods, students have the space to reflect, analyze, socialize, create and even evaluate their own work and performance. 
Focused on improving students' social/life skills 
With teaching strategies like social-emotional and discussion-based learning, students can definitely benefit from non-academic related skills like communication, presentation, discussion and working within a team. 
Nowadays, students need much more than strictly academic skills to sustain themselves in university or in the workplace. If you decide to use more modern teaching methods in the classroom, you would be doing a great favour for your students.
Taking different student levels into account
One of the downsides of traditional teaching methods is that they are an "all or none" kind of deal. In other words, only a portion of the students ends up understanding the learning material while the rest stays confused. 
This is not because the other students are weaker, on the contrary; the case is simply that some students respond better to visual aids than others, while perhaps others learn better through class discussions. 
With modern teaching methods, you are not the only source of information for your students, but projects, discussions, games and activities form the big chunk of learning in class. 
Focusing on analytical and problem-solving skills
The grave problem with traditional teaching methods is that they do not focus on essential skills for 21st-century students like problem-solving and analytical skills.
With modern methods of teaching like project-based and group learning, there is more focus on each individual student.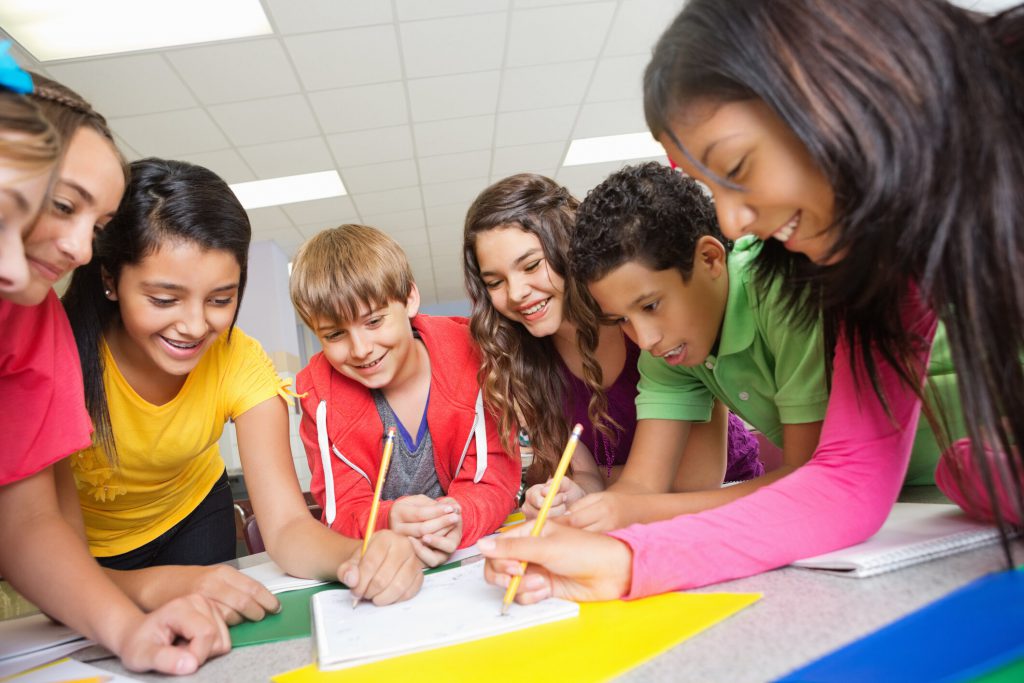 Some techniques give students the space to think critically and actually apply what they learned in a project or assignment. 
Skolera's Demo Is FREE.. Request your Demo Now!
Disadvantages of Modern Teaching Methods
Some people think that modern methods of teaching have some drawbacks that prevent them from trying them out. Let's take a look at some of these drawbacks.
Lack of student control with regards to technology 
What makes some teachers anxious to try out modern methods of teaching is that they are afraid they might not be able to control students in a virtual setting. So some students might get distracted, while others might feel lost or frustrated. 
This is generally not the case with traditional methods of teaching as the use of technology is usually minimal to none. 
15 Free Educational Apps for Students

Technical knowledge is absolutely necessary 
Some schools avoid integrating virtual learning or technology-based learning to evade having to educate the teaching staff and students on new software or even having to purchase programs for the teachers' use. 
More expensive than traditional teaching methods 
With technology integration in schools, some extra purchases might ensue. If the school decides to purchase Learning Management Software, educational technology equipment, or even train teachers to use these; the school's budget would need some editing.
Therefore, traditional teaching methods are much relatively cheaper than modern ones which require technology. 
6 Essential Educational Technology Equipment for Classrooms
For different teachers, each method has its advantages and disadvantages. For this reason, after reviewing both methods of teaching, it is definitely up to you as a teacher to decide on your preferred method when it comes to applicability, convenience, cost, and time management. 
Teachers can now easily apply these modern methods of teaching using Skolera's Learning Management System (LMS) and School Management System (SMS).
Do not forget to check out our monthly blog to stay updated about the newest software features and trends in education.