Learning management systems (LMS) have become one of the most essential components of educational technology. These systems streamline and combine many functions schools need to operate effectively, including student registration, course scheduling, assignments, exams, and student performance.
Administrative functions of LMS help school administrators create courses, assign them, and register students to them. They also help them manage student records and educational performance. LMS provide other functions for educators, supervisors, principals, students, and parents as well.
LMS provides features that make education and learning more efficient, effective, and pleasant for all participants. Those features provide schools with immense benefits.
Get started Skolera for FREE
1-Saving Time, Money, and Effort
Technology is always sought when time and effort need to be saved. With the amount of time and effort that is spent in teaching and managing schools, technology has helped make both functions of education more efficient. LMS make managing classes easier, streamlines the entire educational process, and saves teachers and administrators time and energy to focus on delivering and transferring knowledge to the students.
2-Continuous Contact and Communication between Students and Teachers
Communication and contact between students and teachers is crucial in ensuring the material delivered was understood and retained. With learning management systems, communication and contact is no longer limited to the classroom and school time. Students can now inquire more about the knowledge they receive and the work assigned for them, and teachers can provide students with further information they may find useful or beneficial.
3-The Elimination of Time and Location Restrictions to Access Content and Knowledge
Traditional learning has long been restricted to the school and the classroom in terms of time and location. LMS, combined with internet technology, allows students and teachers to access educational resources, upload more, share, and interact wherever and whenever they have acces to the internet. Students and parents can also instantly access progress reports and grades at anytime without the need for calling teachers outside of school.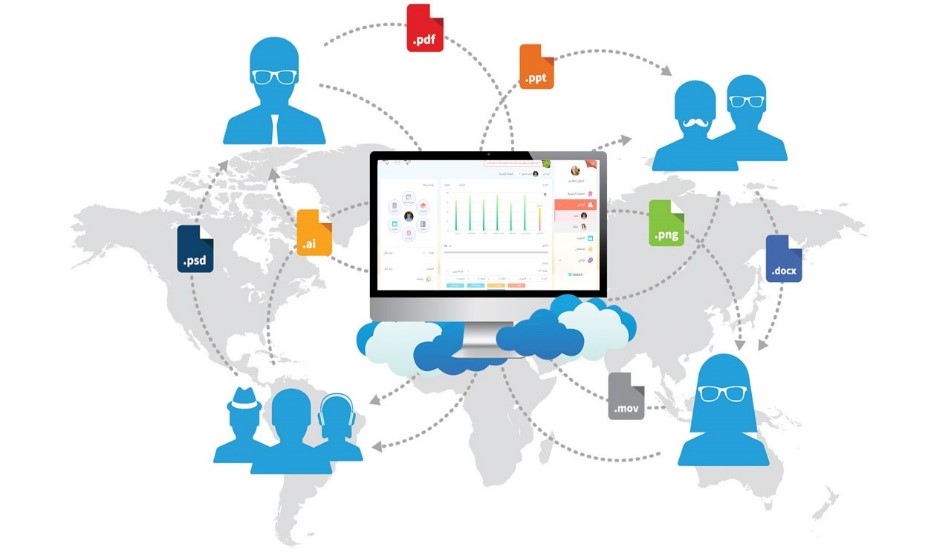 4-Alleviating the Problems of Crowded Classrooms
Limited classroom space has always been complicated teaching and learning in schools. Even when the number of students is within reasonable classroom limits, controlling over a dozen students has always been a challenge for teachers.
Learning management systems has helped alleviate those complications, challenges, and problems, by expanding the reach of the learning environment beyond the classroom and providing teachers and students with tools that help make the educational process more effective, efficient, manageable, and enjoyable.
5-Full Range of Assessment Capabilities and Options
Among the most important elements of the educational process is the assessment of the student's understanding and retention of the material delivered by the teacher. It is essential in evaluating where the student stands, and how best to help him/her develop throughout his/her academic life.
6-More Supervision for Teachers over Student Performance
Teachers have an important responsibility to follow up on their students' performance and identify points of strength and weakness to help them advance, develop, and learn more. With the numerous tasks teachers have to complete as part of their job, it becomes harder to follow up on each and every student's performance. LMS provides a quick, efficient, and effective way for teachers to correct, grade, and analyze their students' work, making it easier for teachers to strengthen their students in the subjects they are learning, and to provide them with useful feedback.
Join Skolera Now for FREE
7-More Parental Supervision over their Children's Performance
Children are always the number one concern of their parents. Prior to the advent of educational technology, parents had to resort to meeting teachers in person or calling them to follow up on their children's educational performance and behavior. With LMS, parents no longer need to take time out of their lives to follow up on their children. Parents can now see their children's grades, receive messages from teachers, and communicate with teachers and the school administration whenever they need to, wherever they have access to the internet.
[su_youtube url="https://www.youtube.com/watch?v=e8jQu6_vhGU"]
8-Motivating Students to Perform Better
Motivation is a crucial element that pushes students to perform their best and excel. Knowing what motivates each student and providing that motivation for each of them is one of the hardest tasks of any teacher. Recognizing each student's efforts does help, yet a teacher's busy schedule limits how much recognition can be shown. With LMS, teachers can easily provide students with the recognition they need to push a little harder and excel a little more. LMS also provide teachers with other possible tools of motivation, such as badges, hall of fames, and the possibility of individual projects for those hard workers who love the subjects they're being taught.
9-Advanced Educational Content: Written and Visual
With the advancement of technology, educational content has now escaped the boundaries of the written word and can now be heard, watched, and interactive. And while DVD players allowed students to watch documentaries in class, taking it with them while studying was not as efficient and effective for teachers.
Now, with LMS, teachers can simply upload video and sound files, in addition to ebooks and interactive files, that students can access from their own devices at home or wherever they have can connect for a more enhanced educational experience and additional learning.
10-Distance Learning made Possible with Virtual Classrooms
While earlier learning management systems were limited by the technological capabilities that prevented interactive and effective live learning sessions, today's LMS have enhanced the possibilities of distance learning, with live videos, powerpoint slides next to the live videos, and instant chatting for questions and answers. With LMS technology, classes can now go literally beyond the classroom.
Book FREE Live Demo Now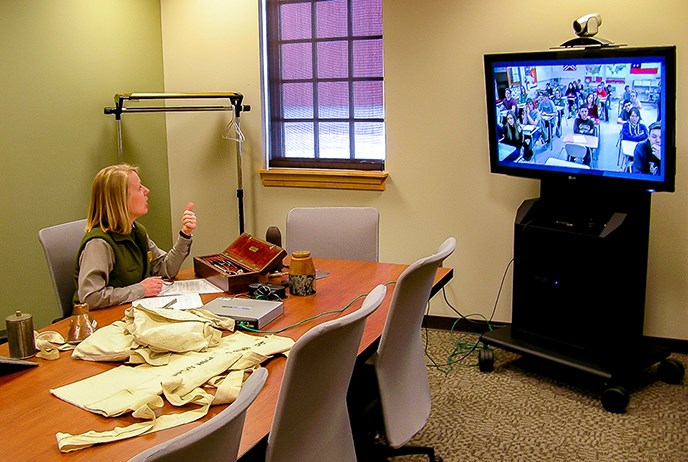 11-Class Forums Allow Students to Interact More
There are several factors that restrict all students from being able to ask all the questions they have in class. Time is one such factor. And, sometimes, some students are not completely comfortable asking a question in the middle of the class.
Forums in learning management systems open the door for students to ask questions, suggest ideas, and discuss what they learned in more depth, both with their teachers and with their peers.
12-A New Understanding for the Supervisor's Roles
Technology did not stop at improving and enhancing the student-teacher interaction and went beyond the academic aspects of schools to the work that goes on behind the scenes.
Learning management systems have provided heads of departments and school administrators with enhanced tools to help ensure that the curriculum is being completely taught and that teachers are doing their utmost not only to teach the material they have, but to develop and improve the content and methods of delivery.
13-Easy Access to System Data
Whenever conflicts, issues, misunderstandings, or mistakes occur, it is always useful to have reliable information to help identify the source of the problem and help solve it effectively. Modern LMS provide schools with a database of all the interactions, files, and activities that took place on the system, offering them the information they need to take corrective action to move forward.
14- A Path to Accreditation
Academic accreditation ensures parents, students, and the community that the school is providing quality education and has the right resources for effective learning. Due to their role in enhancing, improving, and upgrading the educational process and experience, organizations that provide legitimate accreditation have been emphasizing the importance of learning management systems, and, in some cases, consider it crucial for accreditation.
Skolera LMS for schools has quickly rose in recognition as a quality and reliable learning management system that can take schools to the next level of an educational environment and process. Skolera is a complete and comprehensive system that covers virtually everything students, teachers, parents, and administrators need.
Create Free Account